Our Client
Learning a little about our client and their problems with their website
Who they are and why they needed our help:
Wet Paint Inc. is a professional specialty painting company that works in commercial, industrial and residential settings. Their website, however, did not bring across the story their company tells. This is what brought them to AllCore Communications.  We need to strip away the layers to expose their true craft and skills they offer and reflect that into their website.
Wet Paint Inc. needed their site to be professional and show their work in a way that highlights their excellent quality of workmanship. They also needed their company to have a strong appearance online as there is a lot of competition in this field online, they needed a way to stand out from the rest.

Design was dated and busy
SEO; needed updating so site could be found by potential clients.
Site outdated; created using tables for layout structure.

Our Clients must have list:
Professional, Functional, Responsive, and Cohesive Website: bring all sites together into one unified website.
 Secure Form that allows potential clients to apply online.
 A section to Showcase Press Articles in a clean, organized fashion.
A Blog to write articles on many different business topics
Our Solution
How we helped our client solve their problem!
We created a photo Gallery section that organizes all of Wet Paint Inc.'s award winning projects. It has a light-box effect so the user can see the details and quality in their work through enlarged photos.
We gave Wet Paint Inc. a clean professional website design for their company. We had to use their current logo as it was already established through their branding. This posed some challenges to keep it a professional feel however we pulled if off with a balanced layout that complements their logo.

Our Redesign for their Website included:
Professional, Functional, Responsive, and Cohesive Design; to balance with existing logo as their branding was already established.
HTML5 and CSS3; the most current coding syntax, through a WordPress platform.
Photo Gallery; lightbox to organize all their award-winning projects.
SEO to emphasis their specialties to help users find them more easily.
Our Deliverables
Our new Responsive design for Wet Paint Inc. displayed on different devices!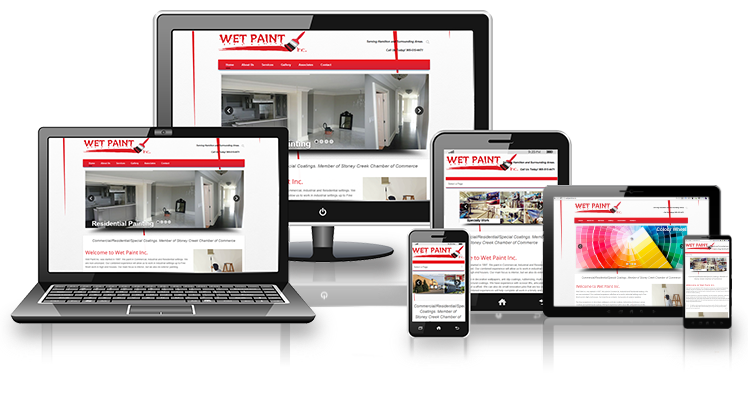 How our great design worked for our client!
We worked hard with our client to understand their needs to be able to give them the website they needed for their business to be successful.
Our final product met all our clients' needs and gave them options they did not even think possible.  We were grateful for the chance to work with Wet Paint Inc. on this project and we are happy they loved the end result.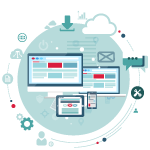 Users can access their site no matter what device they are using.
Content adjusts to screen size; to navigate easier and be aesthetically pleasing on all platforms and devices.
Quality; now their site and branding match their amazing quality of work.

HTML5 and CSS3; the most current coding syntax, through a WordPress platform
 Easy to use CMS; implemented WordPress
 User Friendly; easy to find content and get around site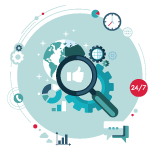 Writing keyword rich, easy to read content that was geared to their users.
Executed good on-page SEO for each page within their new site

Working on the new website design for Wet Paint Inc. was a fun project. Creating a design that was a balance of professionalism and keeping with the true essence of a painting company was an exciting undertaking.
Our Recent Work
Check out some of the other projects we have completed for our amazing clients
Are you a company in the same situation and are interested in having your site redesigned?
Give us a Call 1-866-320-0011 or please fill out the form if you would like to get a quote for design work. We will send you a questionnaire to fill out so that we can provide you with an accurate quote for the work you wish to have done.
What we can help you achieve
Responsive Website Design | Website Maintenance | SEO | Fresh New Look