AllCore's Wholesale Partner Program
Designed to help contribute to your success
Grow your business through
AllCore's Wholesale Program
In today's economy, it's virtually impossible to offer a single IT solution and still grow your business. AllCore is committed to improving the value of our partner resources to provide our partners with the greatest opportunities to grow their revenues. We are constantly enhancing your efforts through product innovation, competitive pricing, product training, and marketing and sales support.
AllCore is Your Partner, just as much as you are our Partner; we encourage you, our partners, to give us direction on the type of products and solutions that you would like to be able to offer your clients.  Tell us what areas you would like to focus on and we will do our best to find solutions to offer your clients.
We are here to help at any stage of the sales and technical process. We can even be on a conference call as your "technical rep" for people who need additional sales or technical support to sell any of the products that you purchase from us.
Becoming a Wholesale Partner is simple. It's as easy as 1, 2, 3! Sign up, Get new users and Make money! What are you waiting for? Call us today to start now!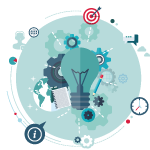 We are constantly meeting with product vendors, manufacturers and developers to find new resources for our Wholesale Partners.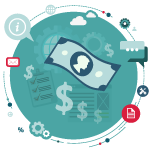 An innovative product is no good to anyone if it isn't properly priced and positioned in the market place. The products in the Wholesale Partner Program all have "Suggested Retail Pricing" that is the result of market research and in many cases you will see your profit margins exceptionally high. Our goal is to see you be as profitable as possible.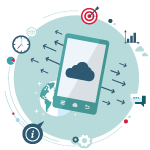 Get firsthand experience with new products, sales and marketing ideas through our seminars, product launches and information meetings.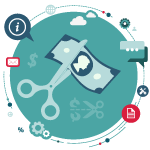 Our Wholesale Partner marketing material is growing (almost daily) in an effort to give our partners the tools to answer their customers questions more effectively. Most of our marketing material and resources can be re-branded with your logo so you can quickly and easily begin selling to your clients. We also have creative services staff to help you through the process.
Sign up and become one of our Wholesale Partners.
Get your existing and new clients to use our services to develop your company.
Partnering with us you have the greatest opportunity to grow your revenue.
Contact us to become a Wholesale Partner today!
Please give us a call or fill out the form and we will get back to you as soon as possible.
What we can help you achieve
Increased Revenue | Greater Success | Business Growth 
Why Choose AllCore's Wholesale Partner Program?
Affordable Product Pricing
75%
Profit 50% to 100% on all our products
85%
Premium Technical Support
55%
Customer Satisfaction
100%
How we stack up where it matters!
AllCore is the right choice for your Partner
With the AllCore wholesale program, our clients are able to get the best products, services and features to offer to their clients at an affordable rate that will ensure they are profitable from their first month in partnership with AllCore.
Take advantage of our teams experience and let us help develop solutions for your clients that will keep your clients coming back to you time and time again.
Talk to our team today and find out how you can expand your existing product and service portfolio.