Trust us to keep your systems running smoothly
Get Peace of Mind with AllCore Managed Services
We care about your business like it is our own
NON-Profit organizations often struggle with IT.  It is one of the last places where money is allotted, yet it is one of the places that can help make your job easier in a day to day process.
AllCore understands the value of IT service and support and we believe in supporting the people whom make our world a better place to live.  As a result we have made supporting the non-profit community a big part of our business.
Many non-profit organizations are shocked to find that we can show them how to get the services that they need for free or almost free from most hardware and software vendors. When it comes to IT service and support, we discount our services very low and also provide our long term fund-raiser that helps long term financial support to our non-profit organizations.
Contact us to see if your non-profit organization can benefit from our help and support!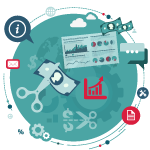 With our non-profit clients we look at each project and see how we can deliver a complete project while staying on or under budget. This can include staging equipment roll-outs, buying better equipment that will last longer with a better ROI or in some conditions even providing a solution that includes off-lease equipment to extend the budget further.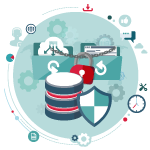 The data your organization generates is critical to your success; having to recreate it would be an insurmountable task. Ensure your office is secure and protect your financial supporters' confidential information from thieves and hackers. Our team will provide you with enterprise security at a non-profit price point; let us show you how easy it can be.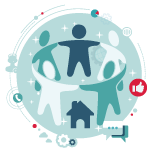 We have chosen to provide our services to non-profit organizations because of the positive impact they have on the world around us. Our team stays up-to-date on any donation or discount program for non-profit organizations so that we can help you stretch your IT budget as far as possible. Ask us for a free consultation and see how we can help you.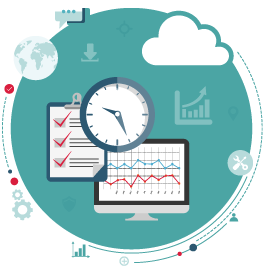 With proper planning, we can design and develop a system that can support you now and into the future that will grow modularly with ease. A properly designed system can ensure your company gets the tools you need without wasting your IT budget.
Book a FREE, NO Obligation Assessment of your IT setup!
Let our team provide you with a Free no obligation assessment of your computers, network and security. Normally an assessment like this take less than 2 hours of your time, and we will provide you with a full audit report so you know what we think needs help and should be done.
To thank you for your time, we will provide you with a free wireless access point worth over $1,000 that you get to keep even if you don't buy anything from us.
Just fill in the form and one of our staff will give you a call to schedule a time that fits for you.
What we can help you achieve
Backup & Recovery | IT Services | Anti-Virus & Malware | Continuity Planning | Network Security & Firewalls | OS/Software Updates & Patches | E-Mail Services | Hardware Life Cycle Planning | Software Audits | Server Maintenance & Planning
Why Choose AllCore Communications?
Preventative Maintenance
80%
Backups, DR & Continuity
75%
Customer Satisfaction
100%
How we stack up where it matters!
Learn why AllCore is the right choice to manage your IT Services
At AllCore we believe customer success is a combination of planning, preparation and preventative maintenance.  By being proactive and anticipating what could happen we can prevent 95% of issues that could impact your business in a negative way.
For those few situations that could potentially make for a difficult day we are prepared with backups, disaster recovery and continuity plans.
We will back up all of your Windows or Linux desktops and servers in the event of a disaster and store a copy of your data both on-site and off-site in our data center
We will scan all of your email for spam, viruses and malware before it gets to your inbox
We will install our own anti-virus and malware software and automate the management of the software and virus removal on all of the computers we manage
OS/Software Updates & Patches
We will manage all of your windows updates, patch all of your computers & servers and ensure they are up-to-date to prevent exploits and hacks, in the best possible working order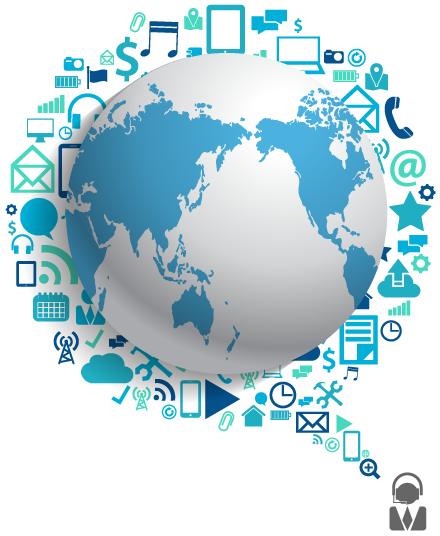 The term Managed IT Services is used to describe the management of IT (Information Technology) assets (such as computers, servers and network equipment) by a third party company whom is often called a Managed Service Provider (MSP). The process of Managed IT Services when provided by an MSP is distinctly different in the fact that the services are proactively delivered, as compared to reactive IT services, which have been around for many years.
The true value of an MSP is to be able to provide service and repair before an IT problem becomes a major issue for you or your company.  By proactively managing, monitoring and patching your computers, servers and routers we can eliminate 95% of issue before they impact you.
As a general rule we apply service patches every Tuesday night starting at 11:30 PM.  However, this can be customized on a per client basis to work around any schedule that works best.