Meet your business communications needs
With AllCore's Business DSL
To stay in business these days, you have to stay in touch – with colleagues, staff, partners and customers. But staying connected can be challenging – and in some cases, expensive. Digital subscriber line service, or DSL, can provide high-speed, cost-effective Internet access that can help meet your business communications needs.
Business DSL provides bandwidth to effectively:
Communicate electronically with staff and business associates

Access the Internet

Send Business E-mail

Stream audio and video

Transfer large amounts of data

Provide access to remote workers
Are you looking for faster Internet speeds?  See what speeds our Fiber Internet can offer you!
Check out our Fiber Speeds now!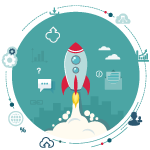 High-bandwidth Internet access at multiple speed options significantly faster than dial-up access, but at a fraction of the cost of T1-based access!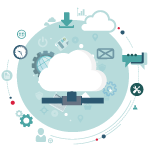 You get a Static IP Address for accessing the Internet.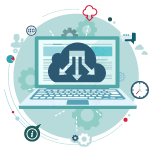 No worries of overages bills.  Many configuration options so you can select the DSL service that best fits your business needs.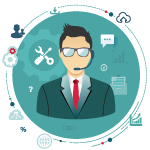 Professional on-site installation of your service with a wireless high-speed modem.
Managed Firewall Service with GateProtect Firewall
Advanced SPAM & Virus protection for your e-mail
Managed Online Backup to protect all your files
Managed Business Anti-Virus for your computers
Contact us today to get this great service!
Please give us a call or fill out the form and we will get back to you as soon as possible.
What we can help you achieve
Drive Sales | Cut Costs | Increase Reliability | Become Worry Free
Premium Technical Support
55%
Customer Satisfaction
100%
How we stack up where it matters!
Learn why AllCore is the right choice for DSL Internet
At AllCore our focus is to leverage technology in an effort to simplify the life of our business clients. In order to achieve this goal we are constantly exploring new technologies, solutions and their applications for our clients.
Our Internet services have been built with our clients in mind, we don't over subscribe our user base which means you will get the service you are paying for. We don't filter, packet shape or limit your downloads. Our goal is for your Internet to be as fast and affordable as the Internet was designed to be.
Ask our team about which Internet connection is the right choice for your business.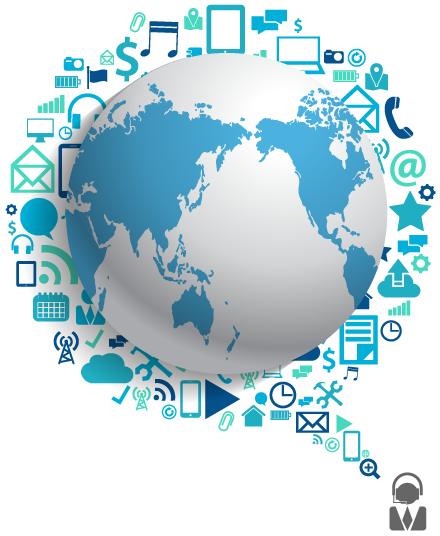 We are currently able to provide from 7Mbps FTTN to 50Mbps FTTN.  We are also able to provide 10Mbps to 1Gps dedicated fiber circuits.
We are now pleased to be able to offer our Fiber customers speeds from 100 Mbps to 10 Gig.
Aggregate Internet allows us to use smaller DSL or FTTN circuits to deliver a large aggregate service that is both redundant and fault tolerant, but also provides a large Internet connection where one would not be available normally.