Why should you choose AllCore?
We are different than your average communications company, let us tell you how . . .
10 Reasons You Should Choose
AllCore Communications Inc.
There are many companies to choose from when it comes to choosing a telecommunications provider to handle your phone, internet and website hosting needs. However, when you examine the facts, the choice becomes clear. Find out why choosing AllCore is the right choice for your phone, internet and website hosting needs.
Join the thousands switching to AllCore and experience what great customer service really means!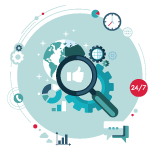 We believe "Value" is something you get when you purchase a product or service. The Value our clients get is in the added features we offer for free or the fact that most of our products are packaged with "all you can use" for free … Why get charged extra for actually using the product you purchased?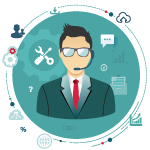 Superior Customer Service
At every step of the way, we strive to provide Superior Customer Service. In fact, our goal is to provide the level of customer service that we expect when we buy a product or service from other companies. We pride ourselves on offering reliable, 24X7 live support, so we're there whenever you need us.
Customized Solutions
We believe a solution is one the fits the customers needs and is designed to work for them. AllCore specializes in customized solutions for our clients; and in most cases, customized solutions are cost effective and affordable.
We Grow with You
From a small hosting account to managed services, AllCore is right there with the support and additional services you need as your business grows. Consider us your IT partner, we strive to give you the technical tools to help you grow your business.
Community Focus
We believe in the importance of community and are grateful to be able to give back and help others! Over the years, AllCore has been actively involved in supporting numerous non-profit organizations, children's centers, Churches and schools.
Easy-to-Use Technology
AllCore uses the best tools available to ensure our customers are getting the best possible service, support and features for all our products. Take a look at any of the web-based control panels or iPhone apps and you'll quickly become a believer too!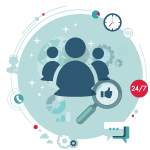 Trusted by Customers Worldwide
Our customers are everywhere, in fact, we have customers in 27 different countries around the world. Our customers range from small residential customers, small home based businesses to large multi-national corporations.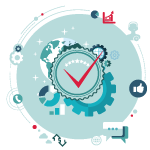 Over the years we have won several awards from our industry including awards for "superior customer service" and an "editors choice" award.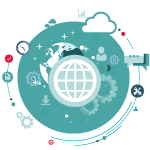 Operating Under the Same Ownership for 17 Years
AllCore was founded in 1997 and incorporated in 2000, and has consistently prospered under the same ownership structure. The company has grown from a few staff working in a single room to a corporation with numerous employees through out Canada and USA.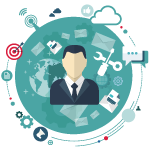 AllCore is committed to keeping our staff local to ensure that we are able to provide the best possible service and support to our clients. We believe it is important that our staff is part of the company and part of the local community. For these reasons, we will not out-source our technical support to another company in another part of the world.
Join the thousands switching to AllCore and experience what great customer service really means!
Please give us a call or fill out the form and we will get back to you as soon as possible.
What we can help you achieve
Managed Services | Business Solutions | Creative Services
Client Testimonials
Don't just take our word see what our clients have to say
AllCore was exceptional to work with and were professional to a fault. With over 35 phones and 40 numbers to Port, they handled it with extreme proficiency and with no downtime. Whenever I needed a change or troubleshoot and issue, they were always responsive and easy to talk to. Being in the position that I am, everyone came to me with questions about their phones and having AllCore there to back me up made me appreciate what good service is all about. It is an absolute pleasure to work will AllCore - both management and staff - and I look forward to a continuing and ever growing business relationship.

Claybar Contracting Inc.
I have been an AllCore customer for 1 and 1/2 years. I love the COURTEOUS, FRIENDLY service and cooperation they provide any time I contact them.

-- Peter K.
We would like to let you know that we have been very happy with our VoIP Service that we received from AllCore. It has been over three years and we continue to operate without incident. As a small business owner we use many of the VoIP features that road warriors need these days. Whenever we have had any questions your support team has been available to answer. Working with our account rep has been a pleasure as well. Again, coming from a customer service background I understand the value of service and Fed has been very accessible. Please let any prospects know that they can contact me as a reference if required. Thanks again.

-- President of Market Mechanics
FINALLY, SOME STABILITY. I was beginning to think that the only way to get reliable service was to pay through the nose for it. With AllCore, I do not worry anymore.

Rhonda R.