Providing Long Term Financial Support
Get some extra support through
AllCore's Long Term Fundraiser Program
The AllCore Long Term Fundraiser Program is a wonderful program we have developed to help provide long term support to non-profit organizations, churches, schools, and camps within our community. It is easy to join, just 4 simple steps!  Peruse our website to see the extensive list of products and services that we can offer to all of your supporters. This will help you decide if this fundraiser will work well for your organization.
Your supporters are currently getting their internet and phone services from various providers. Paying their monthly bills, getting okay service and that is it. At AllCore, we provide internet and phones services plus, website hosting, PC backups, virus and porn free security, and much much more. The difference is by simply asking your supporters to choose to switch and purchase these products through us, AllCore Communications, your supporters will not only receive better service and support, they may even pay less for their services, and AllCore will also donate 10% of the pre-tax payments received from your supporters directly to your organization.
See sample landing pages and find out more information on our LTF Program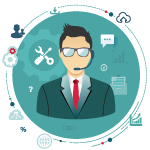 Contact us to set up your organization's Long Term Fundraiser account. Spend 4 minutes to complete a simple one page form with us over the phone so we know where to send your donation cheques and provide you with your special Promotion Code.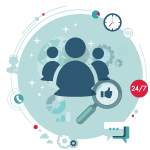 Share the news with members and supporters of your organization about your LTF and how they can support your organization by sending them to your custom webpage ie. myltf.ca/yourorganization.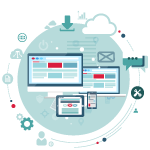 AllCore will help promote your LTF program by creating a custom landing page where you can direct your supporters. Just send us your logo and your own content or tell us which sample you like and we will upload the content to your custom webpage.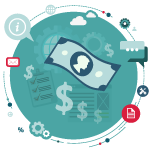 On the first of every month, you will receive an e-mailed report detailing the results of your LTF. Every 30 days you will receive a donation to your organization for 10% of the pre-tax funds that we receive from your supporters.
Start your Long Term Fundraiser Program Today!
Please give us a call or fill out the form and we will get back to you as soon as possible.
What we can help you achieve
Extra Support | Better Service | Community Outreach 
Why Choose AllCore Communications?
Savings to Your Supporters
55%
Premium Technical Support
65%
Customer Satisfaction
100%
How we stack up where it matters!
We believe our LTF Program is a simple choice
Having your supporters purchase the services they are already using through us, AllCore, they are also helping support an organization they are a part of. This support will continue each month for as long as they are a customer of ours.
What are you waiting for, get started today!