Who do you trust to keep your systems running smoothly?
Get Peace of Mind with AllCore Managed Services
Get the benefits from our
Superior onsite technical support
With AllCore's Managed Services you'll get the security of knowing that your computer systems are being maintained to the highest standard without having to hire your own technical team. This not only gives you the peace of mind knowing your system is always running smoothly it also saves you money in the long run. Think of it as seal of assurance for the stability and security of all your technical systems.
Whether you opt for a partial or fully outsourced support solution, AllCore will provide a highly responsive service that is consistently delivered to exacting standards. Adopting industry leading technologies and best practice solutions, we take the time to fully document your environment and deploy comprehensive monitoring tools to provide proactive management of your infrastructure.
There are literally hundreds of companies in the market place offering IT support services, so what makes us different?
Are you wondering if our Managed IT services are right for you and your business? We would be happy to give you a FREE, no-obligation network assessment, and to say thank you for your time, we will provide you with a $1000 Free wireless access point! Give our staff a call or email us at sales@allcore.ca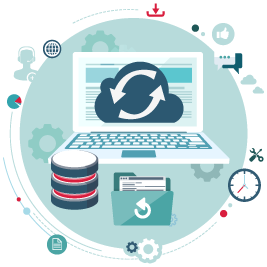 OS/Software Updates & Patches
We will manage all of your windows updates, patch all of your computers & servers and ensure they are up-to-date to prevent exploits and hacks so that they are in the best possible working order.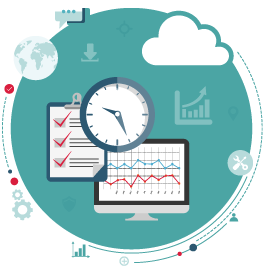 Hardware Life Cycle Planning
We will help you plan the replacement of your computers at scheduled intervals to manage your budgets while replacing the oldest equipment in your environment on a set schedule that is planned with you and your team.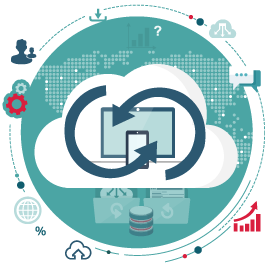 We will plan and develop a continuity plan for your IT services for your business. We will continue to update the plan quarterly with any changes that have been made to your companies IT services.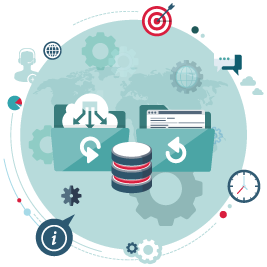 As part of the AllCore Complete Care package, we will back up all of your Windows or Linux desktops and servers in the event of a disaster and store a copy of your data both on-site and off-site in our data center.
Book a FREE, NO Obligation Assessment of your IT setup!
Let our team provide you with a Free no obligation assessment of your computers, network and security. Normally an assessment like this take less than 2 hours of your time, and we will provide you with a full audit report so you know what we think needs help and should be done.
To thank you for your time, we will provide you with a free wireless access point worth over $1,000 that you get to keep even if you don't buy anything from us.
Just fill in the form and one of our staff will give you a call to schedule a time that fits for you.
What we can help you achieve
Backup & Recovery | IT Services | Anti-Virus & Malware | Continuity Planning | Network Security & Firewalls | OS/Software Updates & Patches | E-Mail Services | Hardware Life Cycle Planning | Software Audits | Server Maintenance & Planning
Why Choose AllCore Communications?
Preventative Maintenance
80%
Backups, DR & Continuity
75%
Customer Satisfaction
100%
How we stack up where it matters!
Learn why AllCore is the right choice for your Managed Services
At AllCore we believe customer success is a combination of planning, preparation and preventative maintenance.  By being proactive and anticipating what could happen we can prevent 95% of issues that could impact your business in a negative way.
For those few situations that could potentially make for a difficult day we are prepared with backups, disaster recovery and continuity plans.
We will scan all of your email for spam, viruses and malware before it gets to your inbox
We will install our own anti-virus and malware software and automate the management of the software and virus removal on all of the computers we manage
Network Security & Firewalls
We will plan and maintain your network security and firewalls for your company to help ensure your companies health and security
Server Maintenance & Planning
We will help you plan for future growth while maintaining your server, providing employee & software audits and software updates and patches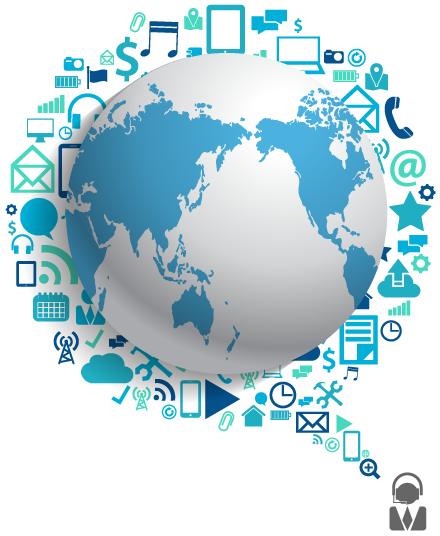 The term Managed IT Services is used to describe the management of IT (Information Technology) assets (such as computers, servers and network equipment) by a third party company whom is often called a Managed Service Provider (MSP). The process of Managed IT Services when provided by an MSP is distinctly different in the fact that the services are proactively delivered, as compared to reactive IT services, which have been around for many years.
The true value of an MSP is to be able to provide service and repair before an IT problem becomes a major issue for you or your company.  By proactively managing, monitoring and patching your computers, servers and routers we can eliminate 95% of issue before they impact you.
As a general rule we apply service patches every Tuesday night starting at 11:30 PM.  However, this can be customized on a per client basis to work around any schedule that works best.