Reliable exchange service
With AllCore's Office 365
Our goal is to simplify the cloud.  We have all the cloud services an SMB needs to be successful. By getting Office 365 with AllCore, you've completed the first piece of the puzzle.  Once you're up and running, you'll be able to leverage our other services, such as website hosting, virtual servers, online backup, security and SharePoint offerings. Then you can focus on your business.
Never worry about migration! Have you every migrated an email system? How did it go? We have dozens of experts ready to migrate your data with no downtime. Best of all, it's free! No matter what kind of email solution you have, our migration team can get your business up and running with Office 365.  We've migrated over 50,000 organizations. We know what we're talking about.
Best of all there is no commitment.  How would you like a monthly recurring subscription with no strings attached?  If you are not satisfied with Office 365, no problem!  We offer multiple email solutions to suit your business needs.  From basic POP3 emails to Hosted Exchange, we offer you the real power of choice.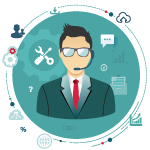 Premium support to all our clients by phone, email or through our ticket system.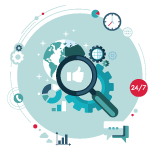 30-day money back guarantee if you're not fully satisfied.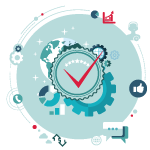 If Office 365 is not to your liking, don't worry we offer multiple other email solutions to suit your business needs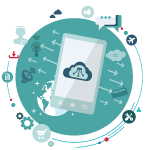 Free Migration and Onboarding
We will migrate your data with no downtime no matter what email solution you have.
Productivity Apps
Word, Excel, PowerPoint, OneNote, Publisher, Outlook, Skype for Business, Access – complete professional suite with advanced features
Email
Exchange Online – 50 GB email storage and 1 TB OneDrive for Business storage per user
Collaboration
Lync for instant messaging and online meetings.
Plans & Flexibility
Multiple plans available for different needs and sizes
Mobility/Accessibility
Available on desktop and mobile (can be installed on up to 5 devices) and online – also available for offline work
Synchronization
Calendar, email and contacts are automatically synchronized on all devices using ActiveSync
Document Libraries
SharePoint – a more complete, customizable and flexible integration
Privacy Policy
Microsoft's privacy policy states they will not scan your data or provide information to third parties
Contact us today to get this great service!
Please give us a call or fill out the form and we will get back to you as soon as possible.
What we can help you achieve
Synchronization | Flexibility | Collaboration | Productivity
Why Choose AllCore Office 365?
Quick Account Setup with FREE Migration
65%
100% Redundant Mail Clusters
85%
Premium Technical Support
55%
Customer Satisfaction
100%
How we stack up where it matters!
Learn why AllCore is the right choice for Office 365
At AllCore our focus is to leverage technology in an effort to simplify the life of our business clients. In order to achieve this goal we are constantly exploring new technologies, solutions and their applications for our clients.
With 122,500,453,020 emails sent every hour it is clear that email is still the standard for communicating in today's business world. But how reliable is your email? Is it archived or encrypted? How many SPAM messages or viruses do you get a day from your email?
Our email solutions can address all of your email needs, and protect your inbox from junk, viruses and unwanted garbage emails.
Talk to our team today and let us help you decide what tools are best for your company email.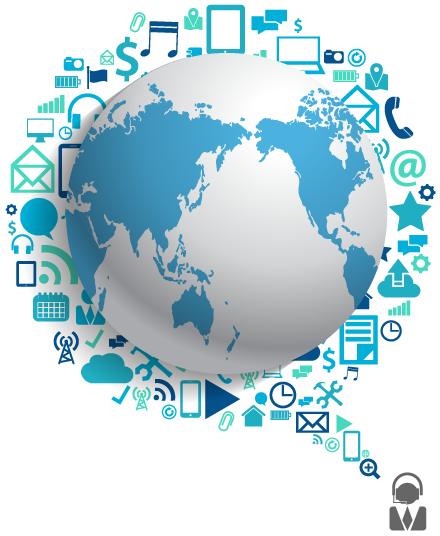 Office 365 is a subscription based SaaS (Software as a Service) that includes access to familiar Office applications (Word, PowerPoint, Excel, Outlook, OneNote and Publisher) plus other productivity services (Lync web conference, Exchange email for business, and additional online storage with OneDrive) that are enabled over the Internet (cloud services).
Yes, Canadian customers can rest assured knowing their Office 365 data will now be safely stored on Canadian soil! Our fully redundant Canadian datacenters will ensure your data is safe and sound and never leaves Canada, and all Canadian SMBs will get free migration to Office 365.
With Office 365, your data is safely hosted in one of Microsoft's US or Canadian datacenters staffed by world-class infrastructure and security experts who follow best-in-class security processes and regular backup practices to meet strict compliance standards. With Office 365's financially backed guarantee of 99.9% uptime, you and only you will always have access to your data. You will always own and control your data, including if you decide to cancel your subscription at a later date.