The Windows 7 End of Life date is fast approaching, and many organizations and personal users still need to plan, organize and implement their Windows 10 migration.  With over 39% of PCs still using Windows 7, that is a lot of users that need to start preparing for Windows 7 End of Life.
If you're one of those people, in this blog we'll explain how you can prepare for Windows 7 End of Life. We'll look at why the end of support for Windows 7 is so important, as well as the options you have, and how you can go about moving to Windows 10.
What does Windows 7 End of Life mean?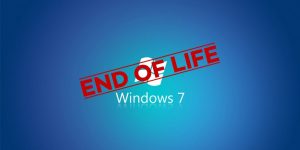 After 10 long years, Microsoft has decided to no longer support Windows 7 as of January 14, 2020.  Your computer will still work if you choose to continue to use Windows 7 for as long as you want.  However, Microsoft will no longer release software and security updates and patches.  They will also not be providing any technical support for any issues you may run into.
If you continue to use Windows 7 after its End of Life, you do so at your own risk.  You will be extremely vulnerable to any emerging threats, new viruses or malware.  Hackers and other criminals in the cyber community will target Windows 7 machines as new vulnerabilities are discovered.  Since these machines are not being patched or updated they are the perfect target for these malicious users to attack.
So, while Windows 7 will continue to work after January 14th, 2020, you should start planning to upgrade to Windows 10 as soon as possible.
Windows 7 End of Life – – How to upgrade to Windows 10
Upgrading from Windows 7 to Windows 10 is a relatively easy process for intermediate to advanced computer users; others may want to enlist the help of a computer-savvy friend or our staff here at AllCore are more than happy to help you out.
One of the great benefits of upgrading to Windows 10 is that because both operating systems are made by Microsoft is that you shouldn't find it too hard to adjust.  Plus most of the standard and commonly used programs have updated to work with Windows 10 so you shouldn't have any issues with those.
The first thing you want to do is make sure you backup all your entire computer; so all your files, folders, video and photos in case something goes wrong.  There are a number of ways to back up your machine.  You could copy your files to an external hard drive, or you could upload everything to a cloud storage service.
If you want to upgrade to Windows 10, then you can buy a license, download the installation file and run it to start the process.  However, you need to make sure your computer meets the minimum specifications requirements.
Here's the minimum specification requirements to run Windows 10:
Processor: 1 gigahertz (GHz) or faster processor or SoC.
RAM: 1 gigabyte (GB) for 32-bit or 2 GB for 64-bit.
Hard disk space: 16 GB for 32-bit OS 20 GB for 64-bit OS.
Graphics card: DirectX 9 or later with WDDM 1.0 driver.
Display: 800 x 600 resolution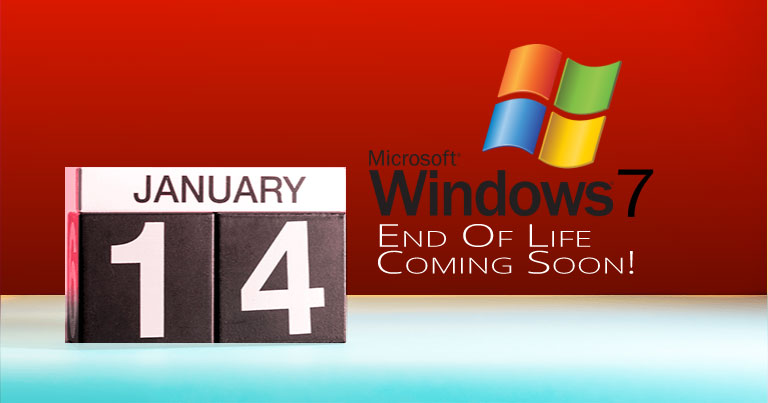 If your Windows 7 machine doesn't meet these minimum requirements you won't be able to run Windows 10 – and even if your machine just meets the requirements, Windows 10 may not run all that smoothly.  We'd recommend upgrading your PC to at least a 2 GHz dual-core processor, 4 GB of RAM (the more, the better) and a 160 GB hard drive for Windows 10 to run well.
However, upgrading a PC might not be the best option for some people.  For starters, you'll need to buy a Windows 10 license, these can be quite expensive, and then updating your current PC can be costly as well (depending on what parts you need to purchase).  It might be easier and more cost-effective to buy a new PC.
Not only are new modern PCs fast (thanks to solid-state drives), have great performance, and durable with batteries that last longer, the average price for a great PC is considerably less than it was 5-10 years ago.  Just make sure your new computer comes pre-loaded with Windows 10.  This way all you will need to do is install your programs and restore the backup you took of your system previously.
Conclusion – weighing your options
There are pros and cons to any approach you may take when preparing for Windows 7 End of Life and upgrading to Windows 10.  No one knows which direction will be best to fit your needs but you.  And while you could continue to use your PC running Windows 7, without continued software and security updates, it will be at greater risk for viruses and malware. Going forward, we suggest the best way for you to stay secure is on Windows 10.  We know change can be difficult, so we are here to help you throughout the process of upgrading and to answer any questions you might have.  Hurry before time runs out!
[wpdevart_countdown text_for_day="Days" text_for_hour="Hours" text_for_minut="Minutes" text_for_second="Seconds" countdown_end_type="time" end_date="26-11-2019 23:59″ start_time="1574782811″ end_time="48,13,20″ action_end_time="hide" content_position="center" top_ditance="10″ bottom_distance="10″ ][/wpdevart_countdown]