Ontario Colocation Data Centers
Servicing the Toronto, Hamilton and St. Catherines Colocation market!
Get a high quality colcation solution
With AllCore's Colocation
Plus the added benefit of many free services and managed solutions as part of the package.
It's very common to hear stories of servers being hosted in someone's office or house. Why take the risk of losing your data, of having your internet connection go down when you need it most?
The truth is, AllCore's single server colocation packages give you the benefit of being close to your server, while still having your server in a state-of-the-art data center with redundant cooling, redundant power with BGP backed internet connections and our support team to help support you and your server.
AllCore is uniquely positioned to offer service and solutions that few other colocation providers can offer due to the fact that we actually provide enterprise Internet services for our clients, we can offer you a direct connection from your home, office or place of business securely over our private network to connect to your colocated server(s).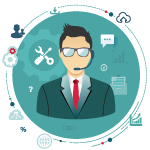 Bypass our Level I and Level II technical support teams and deal directly with our Level III Support team for any technical support issues you may have.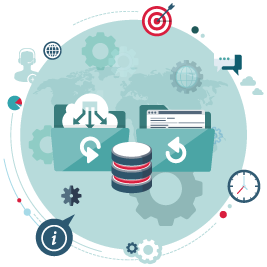 Add managed back-ups to your single server colocation package and take advantage of our premium backup solutions that include daily and hourly back-ups and remote off-site storage in our Canadian Data Center.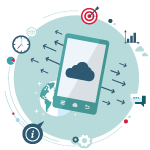 Each colocation server package comes with static IP Addresses for your server and a private VLAN with direct routing to our Cisco powered network core.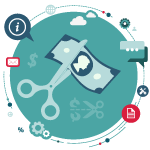 As a cPanel partner, cPanel is our control panel of choice for all of our Linux based servers. We offer cPanel & CloudLinux as it provides the largest selection of tools and easy-to-use software for website owners to manage their website hosting accounts & servers. As a colocation client, you can get your cPanel & CloudLinux license from us!
10 / 100 / 1 GB Network Ports
Redundant Hydro and Cooling
Contact us today to get this great service!
Please give us a call or fill out the form and we will get back to you as soon as possible.
What we can help you achieve
Drive Sales | Cut Costs | Increase Reliability | Become Worry Free
Why Choose AllCore Colocation?
Affordable Server Pricing
35%
Tier 1 Server Hardware
85%
Premium Technical Support
55%
Customer Satisfaction
100%
How we stack up where it matters!
Learn why AllCore is the right choice for your Colocation needs
At AllCore our focus is to leverage technology in an effort to simplify the life of our business clients. In order to achieve this goal, we are constantly exploring new technologies, solutions and their applications for our clients.
Choosing a dedicated server partner can often be a challenge, is your partner reselling someone else's service at a markup? Do they have the ability to support you when things break? At AllCore our dedicated servers are in our privately owned data center, so no matter what server you choose (cloud / VPS / dedicated) our team knows how to help in any situations that arise.
Our sales team is always available to help you choose the best dedicated server solution.
Data Center Specifications
Privately owned state-of-the-art data center facility
ULC-3 Secure facility (certified by the Underwriters Laboratory of Canada)
Completely independent electrical grid
Redundant air conditioning systems with humidity control
Backup diesel generator power for unlimited runtime in the event of utility power failure
State-of-the-art APCC InfraStruXure" racks with standalone APCC PDU's in each rack
Multiple GigE (Gigabit Ethernet) backbone trunks from tier-1 Internet backbone carriers
12Gbps of available bandwidth
24 x 7 environment and network monitoring and response by our senior network engineers
Fully redundant core Cisco routers and Cisco switches utilizing Cisco's Hot Standby Routing Protocol (HSRP)
Real-time network intrusion protection and high-performance deep packet inspection for extended protection
Burstable and uncapped bandwidth to every customer
Network latency optimized routing with excellent connectivity time in Canada (45ms), U.S.A. (59ms) and Europe (109ms)
Environment Specifications
Operating Temperature: 10° to 35°C (50° to 95°F)
Operating Relative Humidity: 20% to 80% (non-condensing)
24 x 7 building security monitoring
24 x 7 CCTV (closed circuit television) surveillance
Limited secure key card access to all secure data center locations
Access logging on all keys card access doors