Protect your E-Mail accounts from SPAM
By blocking it before it reaches your inbox
Enterprise grade SPAM & Virus prevention
AllCore's Hosted SPAM Prevention
A great SPAM Prevention solution for small and medium sized businesses without the cost of buying and maintaining the solution in-house. It protects your e-mail accounts from SPAM by blocking ads, fraud schemes, porn, viruses and phishing attempts before it reaches your inbox. Our Hosted SPAM Prevention solution is great for small and medium sized organizations without IT staff. Let our technical experts do the work, and start benefiting from the best email protection you can get.
30 Day Free Trial
Trying our Hosted SPAM Prevention solution is as simple as pointing your MX Record at our SPAM Cluster and watching your spam disappear. If you use AllCore's website hosting, all you need to do is e-mail our sales team and our staff will update your MX records.
Hosted SPAM Prevention makes it simple to block spam without requiring the installation of software, hardware or placing a complex administration burden on your system administration team. We offer per-user or per-group anti-spam settings and quarantines, an intuitive simple end-user interface, graphical reporting tools and automatic updates.
You want to focus on your business – not on filtering spam. Our goal was to deploy a Hosted SPAM Prevention solution that was customizable, yet easy to setup and maintain, and one that would fit a small company's budget. With AllCore's Hosted SPAM Prevention, small organizations can now enjoy anti-spam protection and options previously only available to large enterprises.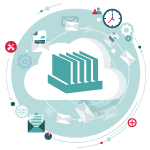 Our Hosted SPAM Prevention solution automatically queues all incoming mail for up to five days until the receiving e-mail server comes back on line, at which point all queued mail is delivered.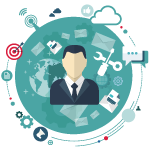 You can customize the settings to fit your needs; you can create custom Black and White lists.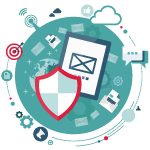 Remove the threat of denial of service and directory harvest attacks on your e-mail server. Prevent the bad guys from wasting your time and your bandwidth using our SPAM Prevention solution.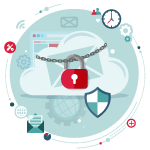 Our Hosted SPAM Prevention solution detects 98 % + of spam with a low false positive rate. Valid messages get through, the junk gets blocked. We use a variety of techniques including keyword search, header analysis, message format analysis, Bayesian statistical analysis, blacklists, whitelists, greylists, open proxy lists, DNS verification, SpamAssassin™ content-filtering rules sender policy framework (SPF), custom rules and more.
Advanced Virus Protection
Contact us today to get this great service!
You can call 1-866-320-0011 or fill out the form and we will get back to you as soon as possible.
What we can help you achieve
SPAM Protection | Virus Protection | Custom E-Mail Lists
Why Choose AllCore Hosted SPAM Prevention?
Quick Account Setup with FREE Migration
65%
100% Redundant Mail Clusters
85%
Premium Technical Support
55%
Customer Satisfaction
100%
How we stack up where it matters!
Learn why AllCore is the right choice for SPAM Prevention
At AllCore our focus is to leverage technology in an effort to simplify the life of our business clients. In order to achieve this goal we are constantly exploring new technologies, solutions and their applications for our clients.
With 122,500,453,020 emails are sent every hour it is clear that email is still the standard for communicating in today's business world. But how reliable is your email? Is it archived or encrypted? How many SPAM messages or viruses do you get a day from your email?
Our email solutions can address all of your email needs, and protect your inbox from junk, viruses and unwanted garbage emails.
Talk to our team today and let us help you decide what tools are best for your company email.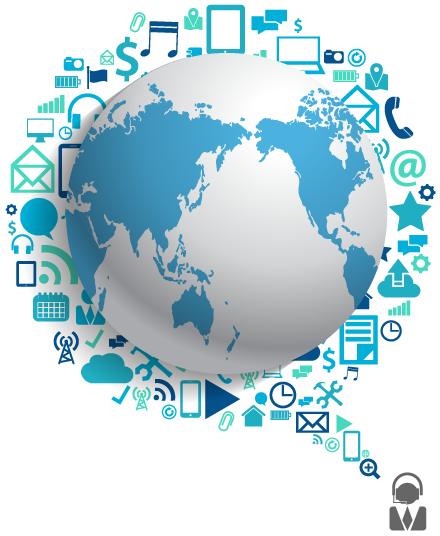 Due to the mission critical nature of e-mail for businesses today, AllCore's Hosted SPAM Prevention solution is fully N+1 redundant and is geographically diverse, guaranteeing 100% uptime. We run our SPAM Prevention solution on a cluster of 8 enterprise grade servers, with real-time database replication from our primary data center to our secondary redundant data center. We run mail scanners at both locations to prevent any type of service outages.