Set up mailboxes under your own domain name
With AllCore's POP3 E-Mail!
Customizable personalized E-Mail accounts with
AllCore's POP3 E-Mail
Save time and stay in touch with a personalized email while promoting your company, not your internet provider.
POP3 E-mail is a customizable email account that allows you to create the name (domain name) you want and set up multiple mailboxes using your domain name, such as sales@example.com. Access your email on the web or download it to your computer, our email plans keep your inbox safe and clutter-free with a powerful, built-in protection against viruses, spam and fraud. Plus, now every e-mail you send to family, friends and business clients is advertising for your company for free!
Best of all, AllCore's POP3 E-Mail is very cost effective, an affordable solution to get a memorable, personalized e-mail address.
Free e-mail accounts do not provide the same professionalism, security, and control as paid e-mail. Their web pages are often covered with advertisements and up-sell gimmicks. With our e-mail you do not have to worry about that.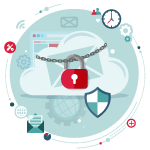 Our POP3 E-mail Hosting package includes our SPAM & Virus protection; no longer worry about opening up an E-mail that will infect your computer.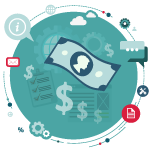 Our POP3 E-mail Hosting is very cost effective for the great service and extra features.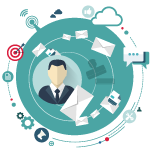 By using your domain name for every e-mail you send to family, friends and business clients; you are advertising for your company for free!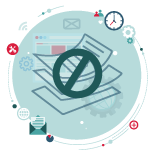 Your E-mails will contain only your content, no longer deal with ads that clutter up your E-mail and inject your account with spam.
E-mail that contains only your content, no ads
Contact us today to get this great service!
You can call 1-866-320-0011 or fill out the form and we will get back to you as soon as possible.
What we can help you achieve
SPAM Protection | Cost Effective Solution | Free Brand Promotion
POP3-1000
Great Deal!
$

25.00

Per Year
1 GB Storage
Web Mail
SPAM Protection
POP3 and IMAP
Virus Protection
100 Accounts
Call to Order
Why Choose AllCore POP3 E-Mail?
Quick Account Setup with FREE Migration
65%
100% Redundant Mail Clusters
85%
Premium Technical Support
55%
Customer Satisfaction
100%
How we stack up where it matters!
Learn why AllCore is the right choice for POP3 E-Mail
At AllCore our focus is to leverage technology in an effort to simplify the life of our business clients. In order to achieve this goal we are constantly exploring new technologies, solutions and their applications for our clients.
With 122,500,453,020 emails are sent every hour it is clear that email is still the standard for communicating in today's business world. But how reliable is your email? Is it archived or encrypted? How many SPAM messages or viruses do you get a day from your email?
Our email solutions can address all of your email needs, and protect your inbox from junk, viruses and unwanted garbage emails.
Talk to our team today and let us help you decide what tools are best for your company email.