A Farmers' Market that knows they need to step into this century and utilize the tools available to them to keep the market in its position of eminence.
Who they are and what they needed our help with:
The CARP Farmers Market has been in operation of over 20 years and is one of the biggest and most successful markets in Eastern Ontario.  Their Garlic Festival is the largest in Canada with over 20,000 attendees.
They needed a new brand they could use to market the CFM throughout North America, through a new website, logo, incorporation of social media and mainstream media outlets. They also needed an easy to use content management system so they could have volunteers help with updating the website when need be.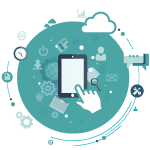 Site structure and Syntax outdated; old site was constructed using tables.
SEO the content and syntax was not written with SEO in mind and therefore not ranking well.
No social networking or other interaction with users.
Our Solution
How we helped our client solve their problem!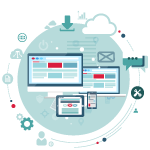 Fresh, Functional, Responsive New Design
HTML5 and CSS3; the most current coding syntax, through a WordPress platform.
Event Calendar describing each event in detail to get more attendees to come out and enjoy the market.
Created social networking accounts, to market the events and grow the interest and following of the CARP Farmers' Market.
Having an events calendar is crucial to the CARP Farmers' Market, so their attendees know when the events are and what they are about. It is a great way to refer to on their social networking accounts and everything is in one organized location.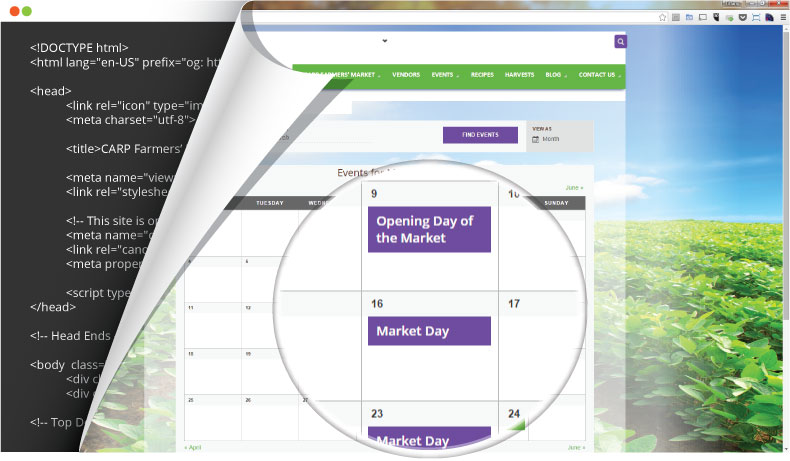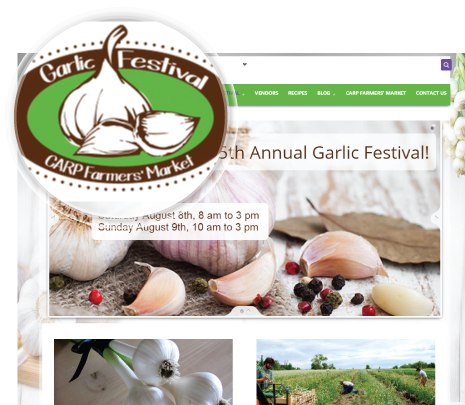 The Garlic Festival is CARP Farmers' Market biggest event they have which is why they wanted a section that showcased this festival in a big light. We gave them a separate site dedicated to the Garlic festival and all the information you might ever need regarding garlic. From details of the festival and vendors, to how to grow garlic, delicious recipes and answers to any questions you might have on garlic.
We created two logos for the CARP Farmers' Market; one for the main market and one for the Garlic Festival. We wanted something that represented the historic aspect of the market as well that was fresh, fun, inviting and colourful to represent the products you can find at the market.
The typography used is called Frutiger.  This font style is a rounded sans font that gives a fun playful mood that is easy for users to see and read, accommodating the wide variety of users that will be accessing the site.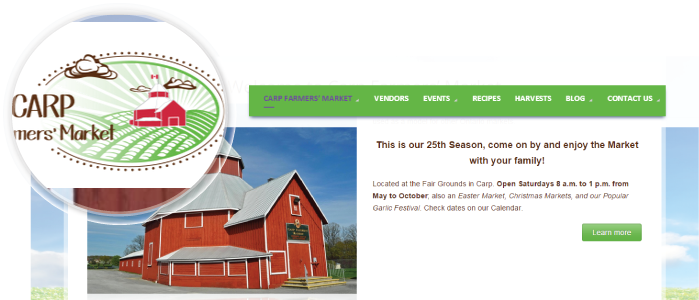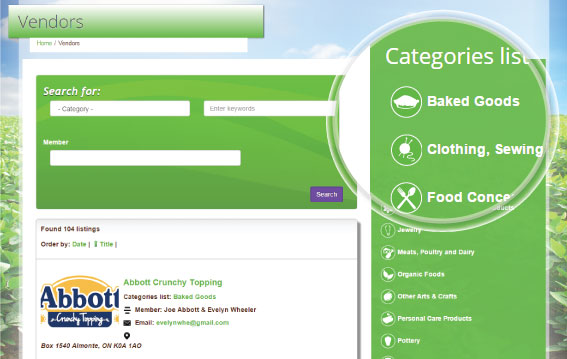 The vendors are what make the CARP Farmers' Market as great as it is. Having a list of all the vendors and show their users what events the vendors will be a part of and what they will be carrying that season is a great incentive to bring attendees to the market.
Our Deliverables
Our new Responsive design for CARP Farmers' Market displayed on different devices!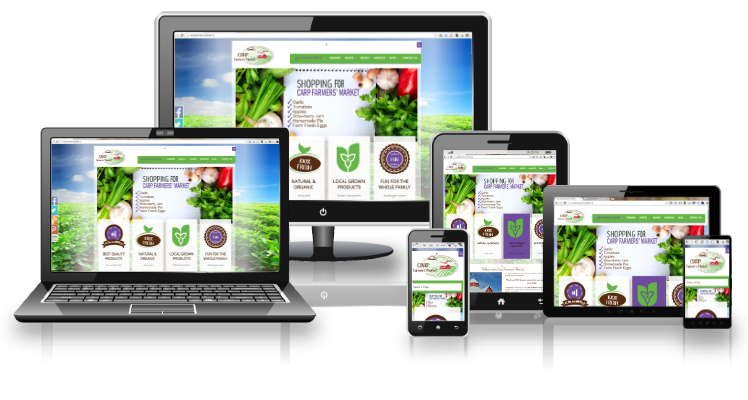 How our great design worked for our client!
Our new Responsive design for CARP Farmers' Market
We worked hard with our client to understand their needs to be able to give them the website they needed for their business to be successful.
Our final product met all our clients needs and gave them options they did not even think possible.  We were grateful for the chance to work with CARP Farmers' Market on this project and we are happy they loved the end result.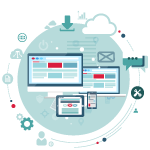 Users can access their site no matter what device they are using.
Content adjusts to screen size; to navigate easier and be aesthetically pleasing on all platforms and devices.
Professional, modern new website design
HTML5 and CSS3; the most current coding syntax, through a WordPress platform
Easy to use CMS; Implemented WordPress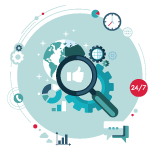 Writing keyword rich, easy to read content that defines the service they provide to their community to rank higher in specific searches their potential attendees will use.
Executed good on-page SEO for each page within their new site
Marketing campaign; optimized for popular specific search queries to rank higher
The final product for the CARP Farmers' Market website turned out to be a great success, we could not be more pleased.  CFM now has the ability to showcase events, vendor and products in one location for their current and new attendees to find.
Recent Work We've Completed For Our Amazing Clients
Are you a company in the same situation and are interested in having your site redesigned?
Give us a Call 1-866-320-0011 or please fill out the form if you would like to get a quote for design work. We will send you a questionnaire to fill out so that we can provide you with an accurate quote for the work you wish to have done.
What we can help you achieve
Responsive Website Design | Fresh Perspective | SEO | User Friendly Site