We all know the importance of having the perfectly designed and developed website.  However, if your website is not hosted with the right website host you might find your site offline or too slow.  That is why choosing a good host and website hosting package is just as crucial if not more.
It is even harder to choose with the hundreds of website hosts in your area fighting for your business with hosting package after hosting package to choose from.  We can see how confusing it can get.
That is why we are here to help you choose a good website hosting package that is right for you.  First, we will start with the basics.
The Basics: Website Hosting Packages
When it comes to the different types of hosting packages for you to choose from; shared, VPS, reseller hosting, to name a few, there are distinct differences you need to pay attention to.  Depending on what your needs are will help determine what type of hosting package will be best for; your startup, a simple personal blog or expanding your online enterprise to the next level.  Let's take a deeper look at the different options available to you to help you choose a good website host.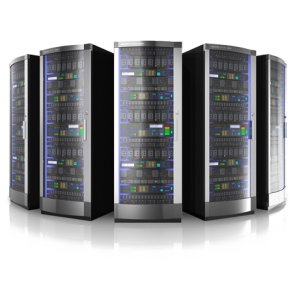 Shared hosting means exactly what it sounds like – – you share a server with multiple other websites.  The main advantage of this is that it is cost-effective.  You pay little per month for shared hosting, however, you share the server usually with hundreds if not thousands of other websites depending on the host.
The main disadvantages of shared hosting are performance issues and security issues.  Due to the fact that you are sharing a server with so many other websites, if the host does not secure the server properly or another customer ignores security updates on their site (for example they do not do their WordPress updates) your site could be infected from another site on the server.
This type of hosting is good for personal blogs and newer sites just starting out that doesn't get a lot of traffic.
Order Shared Hosting Now!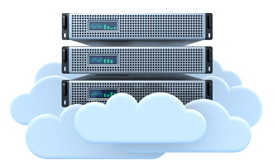 Cloud hosting and Virtual Private Servers or better known as VPS hosting are essentially the same.  Cloud VPS hosting share one physical server but acts like multiple, individual servers. So even though space is shared each user is only allowed to use their given amount of space.  Once they hit their limit that is it, they do not use their neighbour's space. Therefore, they might go down, but the others will remain stable.
A major benefit is it removes almost all of the bad neighbour effects that could happen to you compared to being on a shared hosting package.  With this type of hosting it also resolves the most notable negative security issues.  Since each package is segmented off if another user doesn't execute their security updates it will not affect your account like it would in a shared hosting environment.
Some of the other benefits of VPS hosting are that they are easily scalable and configurable.  Plus, increasing space can be done in a matter of seconds.  Having the ability to configure and change settings to your site is something business owners find extremely important.  When you're on a shared hosting platform you cannot have this feature.
Cloud VPS is for anyone who wants to get out of the shared hosting environment but can't afford dedicated hosting.

Reseller hosting is essentially the same as shared hosting with a few extra bells and whistles.  You get a large amount of space that allows you to "resell" hosting space to your clients.  So they are essentially sharing the same space on the server.

Resellers get higher technical control (often via the Web Host Manager (WHM) control panel) which allows you to create your own packages and distribute space and features to your clients.
If you have multiple domains or plan on selling web hosting as a business than reseller hosting would be the best option for you.
Order Reseller Hosting Now!

Dedicated Hosting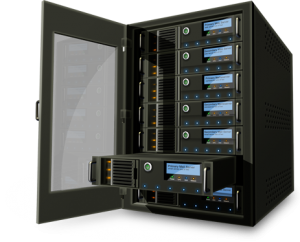 Dedicated hosting is when you have a server all to yourself.  No need to worry about those pesky neighbour issues.  Plus you can customize it to fit your needs and any specialized software you might require.  You just need to know quite a bit about servers in order to manage and customize it accordingly.
Having more control allows you to run more applications and control your server to suit your needs best to make your site perform to its highest potential and run faster and more efficient.
Dedicated hosting is a great option if you have strict security guidelines you need to follow and need complete control over your server.

Colocation is when you own your servers and you rent rack space from a data center.  The data center then provides the power, cooling, physical security, and the Internet uplink.  This means when you bring your server to the data center you are responsible for your own software, data storage, backup procedures, etc.  And if something goes wrong and fails, you are the one that is responsible for replacing it and getting your server back up and running.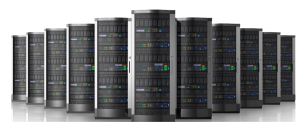 You can see how this can be much more costly and why it is not the right option for most.  Plus you need to be very technically savvy in order to maintain and run your own server.

WordPress Hosting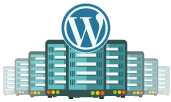 Many website hosts are now offering Managed WordPress Hosting as a service since WordPress has become so popular.  It is basically a shared hosting platform, in addition, your website host will also keep your WordPress installation up-to-date.  This is a great incentive as it will help protect your site from security threats.
This is obviously a great option for any business using a WordPress platform or any startup business who plans on going with a WordPress platform.
Now that you know what type of website hosting packages that are available, next you need to know what technical requirements you will need for your site.  We will cover that next time.  If you have any questions about what hosting package is right for you and what hosting packages we have available to you please contact us today!  We are here to help answer any questions you might have.