July 29th is coming fast… are you ready?
Upgrade to Windows 10 for Free before the offer expires!
When Microsoft first announced the stipulations of their free upgrade to Windows 10 in May 2015, there were a lot of conditions attached to the offer. It literally included an asterisk and fine print.
Since May 2015, several conditions have changed. The one component that has remained constant: The offer is good for one year after the availability of Windows 10.
The details that appear in the fine print of the offer have changed slightly over the past year.
Here are the 3 main points to look for:
The free upgrade offer ends July 29, 2016 and will not be extended.
Any upgrades completed before that date will be valid for as long as the device lasts.
If you want to upgrade a PC from Windows 7 or Windows 8.1 after July 29, you'll have to pay for the privilege.  How much will this privilege cost?  Windows Pro will cost $199 so it's worth it to consider upgrading if you can.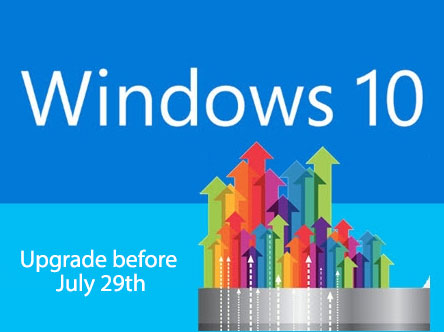 In fact, Microsoft's real goal with this upgrade offer isn't just to get Windows 10 base installed on a billion devices. The long-term goal is to help close the books on Windows 7 in an orderly fashion, before its extended support commitment ends on January 14, 2020.
Some of those Windows 7 PCs will simply be retired, of course. But what about those that are only a few years old and have more than four years of usable life ahead of them? For Microsoft executives, the prospect that hundreds of millions of PCs will still be running Windows 7 on New Year's Day 2020 has to bring back unpleasant flashbacks of Windows XP's messy end.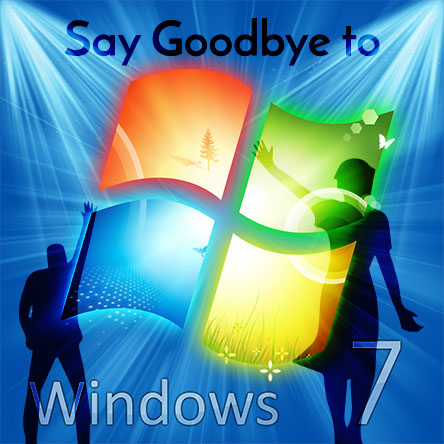 Upgrade to Windows 10
One important date to watch is October 31, 2016. That's when OEM sales of new PCs with Windows 7 Professional officially end.  Consequently more than three years in which the population of Windows 7 PCs will presumably shrink as old PCs die and are replaced by newer models running Windows 10 (or aren't replaced at all).
As a result, time is running out.  Your IT Support provider or managed service provider will be able to help you with the transition to Windows 10.
If you don't have an IT support provider or managed service provider for your home or business AllCore has an IT support solution for you.  We would be happy to help you through the process to upgrade to Windows 10.