A 5 week series detailing the benefits for having a website
Online shopping has become a trillion dollar global industry and is growing each year.  With digital interactions influencing 64% of retail sales to the tune of $2.2 trillion in 2015. It is crucial you consider having an online store in order to increase sales, if you do not already have one. Ecommerce is ever-changing; growing and introducing new platforms and devices each year.  Shoppers want their online experience to be easy, quick and compatible with their mobile devices.  By 2017, there will be more internet traffic than all prior internet years combined.  If you are not taking advantage of having a website with an online store you need to really consider creating one today!
Increase Sales
78% of users research a product online before they purchase it and 71% of those users will go through and buy the product online.  Whether you have an e-commerce site or not, having the information about your products and services is what your site visitors first look for.  If you are providing them with the information they need to make an educated purchase they will likely purchase the product through you either online or in your store.  If a shopper can find what they are looking for easily on your site they will likely come back for future purchases and tell others about your site.
71% of shoppers believe they will get a better deal online than in stores.  So why not make them happy and offer online promotions and deals.  You will increase sales and bring in repeat shoppers; as happy customers are 50% more likely to return and purchase from you again.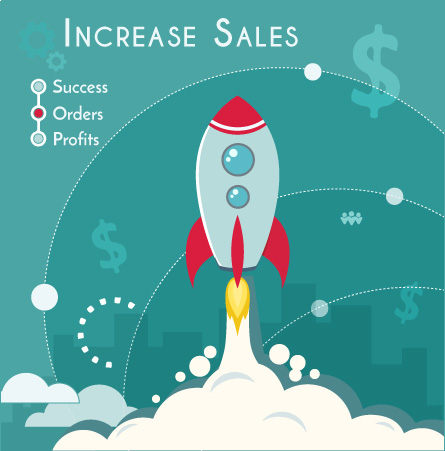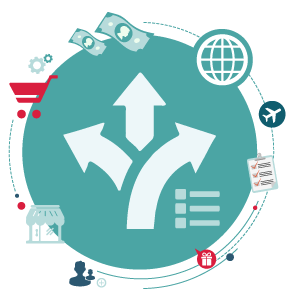 Variety of Flexible Options
Having satisfied shoppers is very important to having a successful online store. Overall, satisfaction with online shopping is high, at 83 percent. However, it drops below 50 percent when shoppers are asked about: flexibility to choose delivery date; ability to choose a specified time of day for delivery of purchase; flexibility to reroute packages; and a green shipping option. By not giving your shoppers flexible options you could be losing out.  Shoppers spend 30% more per order when free shipping is included. In addition 62 percent also want to buy items online and make returns in-store, and 44 percent want the ability to buy online and pick up their purchases in a store.
As a result by giving your shoppers options you will lower your shopping cart abandonment rate, grow your customer satisfaction rate, and increase sales.
Mobile Shoppers
As technology grows so does the rate of mobile eCommerce. By 2017 68% of all internet traffic will be generated by mobile devices. Therefore mobile eCommerce will account for 30% of global eCommerce sales by 2018, up from 15% in 2013.
Eighty-four percent of store visitors use their mobile devices before or during a shopping trip.  They are comparing prices, reading reviews, finding related products, and engaging with brands on social media while in physical stores.  Twenty-two percent of consumers spend more as a result of using their mobile devices in store; just over half of these shoppers report spending at least 25 percent more than they had intended.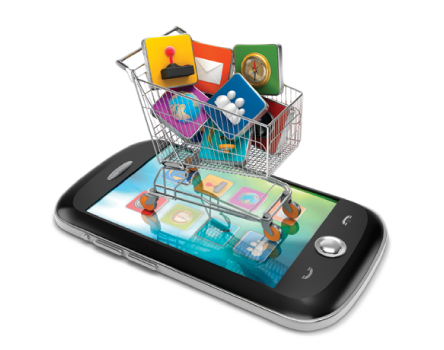 As a result, shoppers are coming into your store but still rely heavily on the internet to decide on purchases. Having a website strongly influences a buyer's decision to purchase the product from you or not. And by not having your store online you are losing out on the sale of many items.  If you are not sure how to go about getting your company's store online contact us, our design team would be happy to help.  Check back next week when we cover how having a website will help you "Gather Important Information".  If you missed last week's installment on how targeting a wider audience will help you gain new customers you can read it now.