Get your brand out there
Now that you have your name, look and story, you need to get your brand out there. There are many ways to go about doing this. You need to find the right combination that will suit your company. In this section of our visual branding guide we will help narrow down a few affordable options you can use to get your brand out there.
A. Connect using Social Media and your Blog
To reach new followers, gain new customers and help build your brand reputation; being active on social media is a great way to do this. There are many social networks howerver, you should only join the ones that will benefit your business. Joining every social network just because you can could actually do more harm than good so choose wisely. Here is a good article that details "How to Use the Top Six Social Media Platforms", to help you choose which are the best to start out with.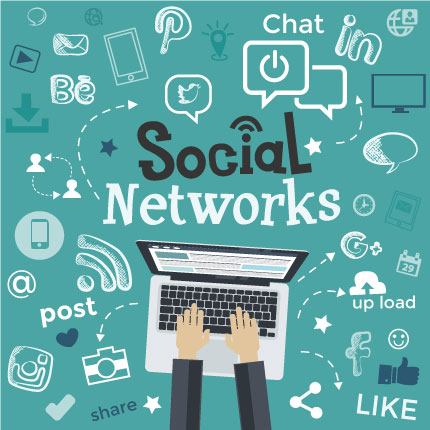 Being on social media and having a blog allows you to provide valuable content, content that your followers will actually want to read and share. You do not want to only market selling your product or service, your followers will get sick of you and unfollow you very quickly. You want to provide knowledge, tips, and how to's; this will help to show that you are an authority in your field. You also want to make sure you stick with your brand identity and are consistent with your look and voice for all your posts.
The use of images can really help get your content viewed more; it is said that 94% of articles with images are viewed more than those without. I know I am driven to a visual representation over something than just reading a bunch of text. You will also need to find a good balance on how often you should post on your social accounts. From a couple of times a day to only a few times a week, you need to test to find what works to engage your followers.
Interact with your Customers through social feeds
Furthermore, through social media and your blog you are able to interact with your audience to get customer feedback.  If someone messages you or posts a comment, make sure you take the time to reply and interact with that user.  This will show your customers that you care and it helps them gain trust in you.  Make sure you stay positive, you will probably run into a negative comment here or there, try to resolve the issue without starting a "Social War".  You want to show your other followers that you care and want to make every experience with your company a positive one.
Another bonus is that most social networks have built-in marketing options.  This is great if you have limited funds for marketing as you can use your analytics (also built into most of these networks) to know who and when it is best to post your content to. There are options to run campaigns, sweepstakes, contests and more.  Which brings us to our next option.
B. Run Contests and Campaigns
Another great way to get your brand out there is to run contests. Who doesn't like to win something for free? No one I know. There are many common ways to going about doing this. One of the most common is having people sign up for your newsletter or like your Facebook page and if they do this they are entered into a draw to win one of your products or services. This will not only grow your following, it will also help you grow your mailing lists, which are key to the success of every business. Another great contest is having users submit an image or content of some sort that others need to vote on for a winner. This will prompt your users to share this with their friends and family, asking them to vote for them which is actually marketing your brand for you.
C. Give away Branded Products and Wearable Marketing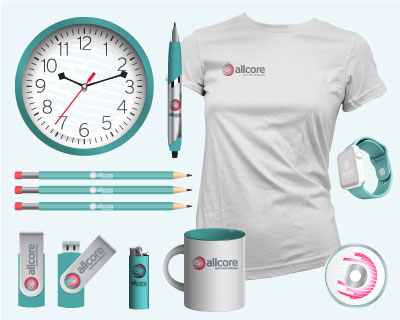 You can also give away free branded products to help get your brand out there. Everyone loves free stuff but be creative and come up with a product that is practical and related to your business. For example, a tech company could give away a USB drive with their logo on it, who doesn't need extra storage. Or a nail salon could give away branded nail files. It can be anything, to get your brand out there and in people's hands like pens or a bag. You can then give this stuff away at networking events or at local festivals.
Another smart trend happening right now is wearable marketing. This is a branded product people use/wear every day which will always put your company in their mind. It used to be as simple as a shirt or hat, now it is more tech-driven with smart watches and tracking arm bands being the most popular at the moment.
D. Provide great Customer Service
Your quality of Customer Service plays a big role in the success of your business. Word of Mouth goes a long way and can really impact your business. People like to tell their friends and family of not only bad experiences but also of good experiences. You want to make sure your business is receiving positive WoM.
A bad-experience-turned-awesome can actually be more valuable than a good or expected experience from the get-go. This is because your customers expect a smooth and quick process when using your website. However, when something goes wrong and you need to work on correcting that issue your customer will have interacted with your brand in a more intimate way and gotten to see your true colors. If you handle these situations positively you will generate positive WoM which will help get your brand out there.
E. Referral programs
Finally, let's look at Referral programs. Studies have shown that referral programs are one of the best forms of marketing. Referral marketing, also known as word-of-mouth marketing, is when people purchase a product or service based on someone else's opinion or influence. It's a powerful marketing channel because people trust the opinions of their friends and family.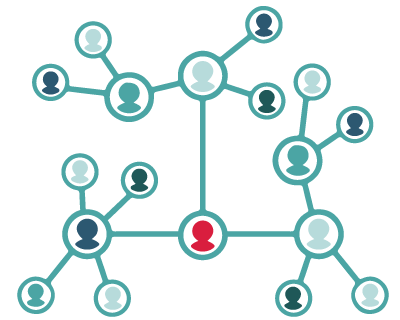 So when your customers are happy with your product or service they are going to tell others about it. Now if you offer them an incentive to refer others they will more than likely tell even more people in their lives about it, maybe even mention you on their social media which could spread like crazy. This is why a referral program can be so powerful.
Therefore, let's look at a few examples of referral programs. If you own a spa you could offer a discount to a treatment or after "X" number of referrals they would get a free treatment. Or if you offer cloud backups you could give them 500 MB of extra storage for every referral they send your way.
You just need to make sure you are tracking each client's referrals and hold up your end. As a result, referral marketing is a powerful and important component for every business.  If done right you could end up with a large increase in clients which would end up saving you tons of regular advertising costs.
So now that you have a few ideas on how to get your brand out there what are you waiting for, go tell people all about your great product or service!  Check back for our next instalment to our Visual Branding Guide, Part 4: Live what you sell.