Everyone is rushing to upgrade their old obsolete phone systems to an Internet driven solution because it enhances their everyday phone experience.  Therefore this IS the reason why you should switch to one of our VoIP solutions (Voice over Internet Protocol).
Sooner or later, everyone will move to one of the many VoIP solutions out there, its inevitable.  The features available through VoIP are immeasurable, here are a few:
Automated Attendant (IVR) which can answer and route every call
Call Recording gives you the ability to replay your calls on demand
Voicemail recordings sent to your email so you can listen to them anytime
Conference Calling built-in feature
Hunt Groups so calls can ring multiple people at once
Find Me/Follow Me feature automatically forwards calls to your mobile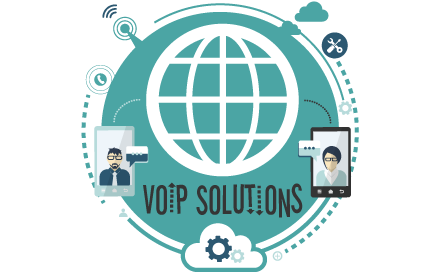 In addition you get all the traditional features like Call display, Call Screening, Call Transfer, Call Waiting, Call forwarding, etc included in any of our VoIP solutions.  Where before, with a traditional phone line, you would have to pay for each feature you wanted.
VoIP Solutions are Cost Effective
Another great feature is cost.  To install a traditional copper phone system will cost you in the thousands of dollars and that does not include yearly maintenance and upgrades.  A VoIP system usually will cost you a fraction of this price.  Another bonus, there are no maintenance or upgrade fees due to the fact that the on premise hardware is either non-existent or very minor to say the least.  Which brings me to my next point, scalability.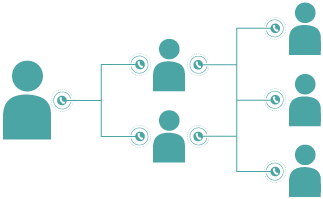 To add users to a traditional phone system, you are looking at on premise work that could take a while to complete.  There is also the possibility that you are at your limit of what your system can handle and may need to upgrade to a bigger system to accommodate the increase in staff.  This will take even longer to accomplish and possibly in need of downtime.  And I hate to dwell on this but it will also cost more money.  To add users to any of the VoIP solutions is done quite easily, and the turnaround time is much quicker.  No downtime and the cost is minimal to nothing at best.
Now to the slight downside of VoIP.  There is a chance that not every call will make it through due to various reasons (Internet inconsistencies, hardware failure, etc).  There is a possibility that 1 out of every 100 calls might not get through but is that really that bad?  Now there are some businesses that require 100% call rate and can't even afford that one missed call.   Pizzerias come in mind where their businesses rely almost entirely on their call volume and missing that one phone call could be a problem.
Switch to a VoIP Solution Today!
In conclusion, there is no denying it that VoIP solutions are the way to go for most.  Moving from an outdated antiquated phone system to a feature rich VoIP system, seems like a no-brainer.  As a result, here at AllCore we offer great VoIP solutions and to learn more give us a call 1-866-320-0011 or check out our Business Phone services on our website.