Dropbox, Google Drive, SkyDrive, OneDrive!  Innovative cloud storage programs where you literally drop files into a virtual box and then other people can open your box and look at your files with your permission.  But what if you had a big brother that opens that box and grabs your files without even asking you. He tells you "Too bad, Mom said I can whenever I want".  So now what do you do?  You are not sure what to put in your virtual box anymore due to your pesky brother.
Then you talk to your Canadian cousins who do not have this problem with their big brother. They tell you that "Our Mom said that everyone's virtual box is their own private property and no one is allowed in without permission from the owner, even big brothers".  Well fancy that, sounds pretty good but how can you take advantage of that?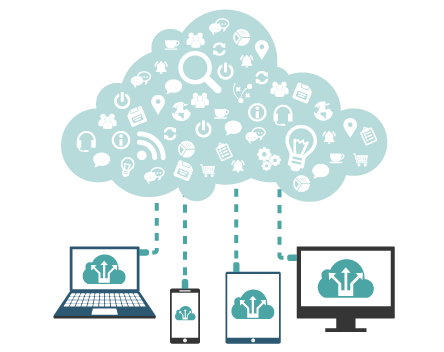 That's where we come in.  Presenting AllCore's Autotask Workplace File Sync and Share, or as I like to call it AAWFSS.
Much more than cloud storage
With AllCore's AAWFSS
Okay, honestly no one really calls it that but it could catch on if you say it enough times.  It literally works the same as all the other cloud storage programs, with one exception:
All your files are securely stored in Canada which does not fall privy to the Freedom of Information and Protection of Privacy Act (FIPPA).
AAWFSS has completed a AS 70 / SSAE 16 SOC2 type 2 audit and an ISAE 3496/CSAE 3416 audit. It is also HIPAA-compliant and has a BAA statement. Furthermore, all files are encrypted in transit, in session and on-device, using military grade 256-bit AES-encryption.
Now that's a cool acronym HIPPA…HIPPA!
Why Choose AllCore's Cloud Storage?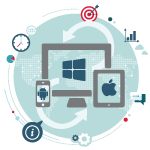 AAWFSS can be accessed from any device via mobile or remote access. Universal iOS, Android, and Windows devices are supported.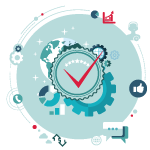 It has Integrated Document Viewer, Editor & Annotation Tools, and Multi-level user permissions which can be tailored to your needs.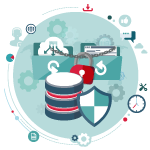 It has built-in data leak prevention, device security, military grade 256-bit AES-encryption, remote wipe, and is HIPAA-compliant.
Therefore don't let your big brother push you around.
Give us a call today and try it free for 30 days!
Or fill out the form and we will get back to you as soon as possible.
What we can help you achieve
Online Storage | File Share | File Sync