Canada's anti-spam legislation (CASL) originally came into effect on July 1, 2014. It is in place to protect Canadians from unwanted spam emails and text.  While ensuring businesses can continue to promote their products or services with consent to new, existing and potential customers.
One of the key dates to consider recently was July 1, 2017.  As this was the date the private right of action was to come into force.  Private individuals and organizations that were affected by a violation of CASL would have been able to seek legal justice through civil actions.  However, according to the Government of Canada website, this has been suspended: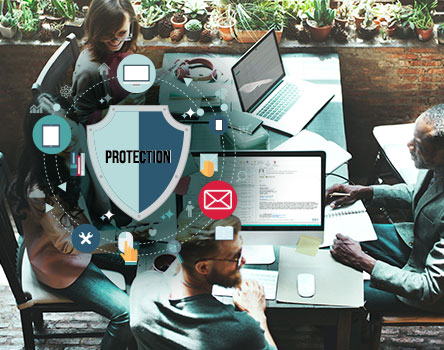 The Government of Canada is suspending the implementation of certain provisions in Canada's anti-spam legislation (CASL) in response to broad-based concerns raised by businesses, charities and the not-for-profit sector.

The provisions, known as private right of action, would have allowed lawsuits to be filed against individuals and organizations for alleged violations of the legislation.

The provisions were scheduled to come into force on July 1, 2017, but have now been suspended.
The government needs to protect the consumers in a balanced approach that is fair to businesses.  Therefore, until the review is complete no lawsuits can move forward. However, the CASL is still in full effect and all business dealing with Canadians must continue to follow it.
Now let's take a step back and go over some basics:
CASL has come into force in three stages:
July 1, 2014: the anti-spam provisions came into force and the three-year transitional period began
January 15, 2015: the consent and notice rules for installation of computer programs came into force; the three-year transitional period began
July 1, 2017: the private right of action was to come into force. The transitional period for commercial electronic messages ends and the three-year mandatory review for CASL will be triggered.  However, this is now suspended until further notice.
It is great to have this law but unless people are reporting those businesses who are violating the law then you are still finding those unwanted spam emails in your inbox.  Plus, what is worse these days are those spam emails that are actually Cyberware.  Here at AllCore, we have a great solution for you and your business.

AllCore's Hosted SPAM Prevention is a great SPAM Prevention solution for small and medium sized businesses without the cost of buying and maintaining the solution in-house. It protects your e-mail accounts from SPAM by blocking ads, fraud schemes, porn, viruses and phishing attempts before it reaches your inbox. Let our technical experts do the work, and start benefiting from the best email protection you can get.
Our Hosted SPAM Prevention solution detects 98% +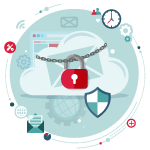 of spam with a low false positive rate. Valid messages get through, the junk does not. You want to focus on your business – not on filtering spam. Our goal was to deploy an anti-spam solution that was customizable, easy to setup, maintain, and affordable for small businesses. We are proud to say that with AllCore's Hosted SPAM Prevention, small businesses can not only enjoy anti-spam protection, they can get options previously only available to large enterprises at an affordable rate. Contact us today to learn more about this great anti-spam solution for your spam problem.