What does 100% Network Uptime Mean for You?
As we all know, being online only works if your website hosting company and internet provider is reliable. It's nearly impossible to offer 100% Network Uptime, which is why most companies offer 99% Uptime guarantees.
At AllCore we are constantly investing in our network and servers to try and achieve 100% Uptime to exceed our customers expectations. Our network is the foundation of every service we offer; when our network is up 100% of the time, we can offer better service to our customers:
Your internet works better
Your website is faster and available more
Your e-mail is available more often
AllCore uses a 3rd party monitoring & reporting company to test and verify our network uptime and network performance.
We are VERY PROUD to announce and share with our customers and friends that our staff have worked very hard and WE have ACHIEVED 100% Network Uptime in February 2013!
We are constantly striving to provide better service for our customers. Take a look at this report, and imagine how we can make your internet experience a better one!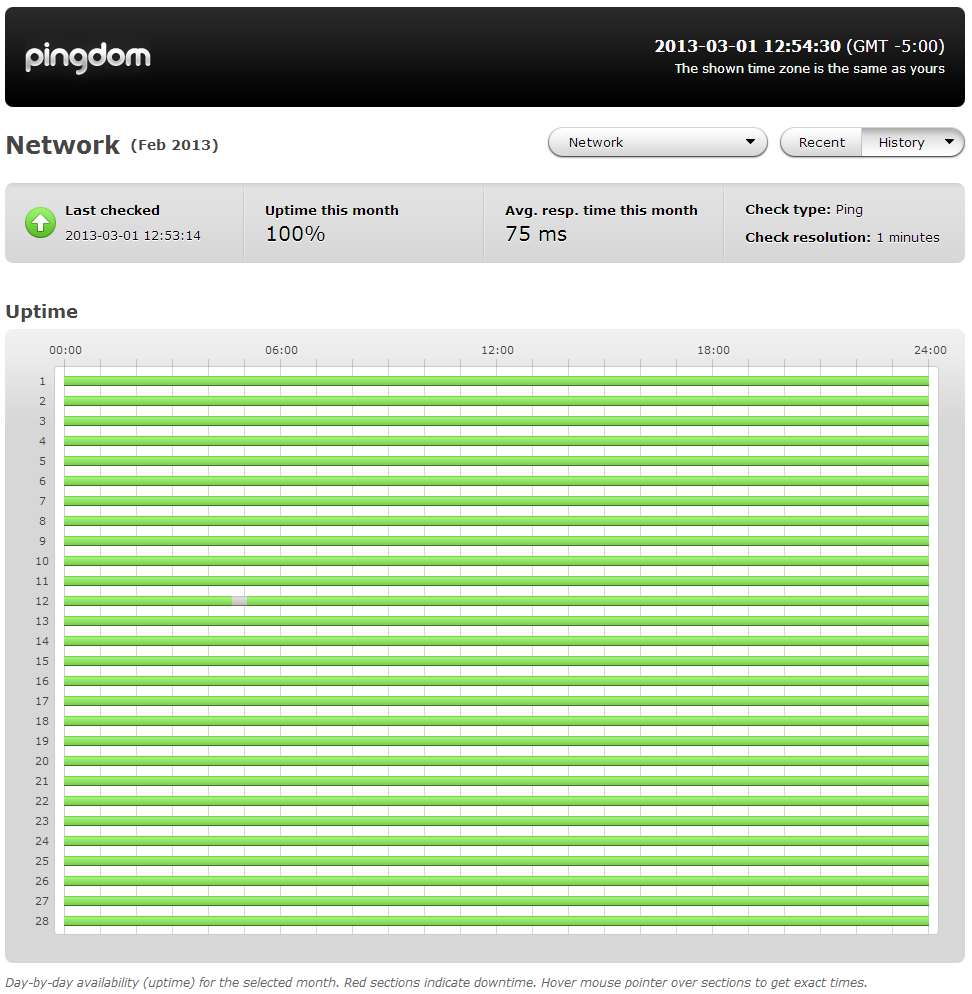 Contact our Sales Department today to switch to the AllCore Network!
Sales
Toll Free: 1-866-320-0011 then choose option # 1
Local: 1-905-481-3251 then choose options # 1
E-mail: sales@allcore.ca
Hours: Mon-Fri: 9:00AM – 5:00PM EST