If you have a website but you haven't noticed any traffic or new business coming in from your site it might be time to invest in a new website design.
First off it is great that you have a website, but if your company isn't benefiting from it, then you are losing out on so many great opportunities.  Today is all about "Mobile First", we won't really get into too much detail about this in this blog post.  However, in a Mobile First world, everyone is on their smart devices researching products online or looking up store information before they leave their home, or even while they are out shopping.  They want to find the best product to fit their needs for the best price.  Your website needs to be responsive, fast and at their fingertips when they want it with the information they want.  If not they will move on to your competition and you will lose out on a sale.
Here are 10 Signs you need to Invest in a New Website Design:

People can't find you on their mobile devices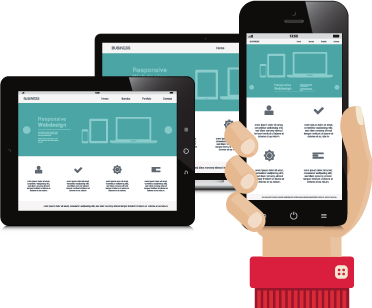 Like I just mentioned above we are in a Mobile First world.  Most people are searching for products, places, hours of operation, menus, people, and other important information using their mobile devices.  Therefore even Google is switching their ranking algorithm to a Mobile-first Indexing approach.  As a result, if your website is not responsive it will end up ranking much lower than before.  In turn, this will end up causing a major shift in the indexing of your site.
Did you know that Google drives 94% of mobile search traffic, followed by Yahoo at 4% which leaves Bing with only 1%?  That means if you are not following Google's Mobile-first indexing when it comes to designing your website you are going to be penalized when users are searching for content like yours when on a mobile device.

Your users are unable to find key information on your website
When someone visits your site it's for a purpose, they don't want to get sidetracked or have to dig to find something.  They want to find what they are looking for in as few clicks as possible.  And getting lost is not an option or you will lose them as a potential client.  That is why when you are having your site designed you need to do plenty of user testing.  With many different scenarios – – coming in different pages and going to other pages/areas of your site.  And the magic number of clicks to get there is 3 clicks or less.

Your site doesn't come up on Search Engines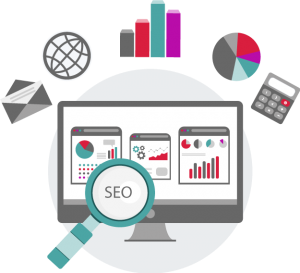 A big sign you need to invest in a new website design is when people are searching on Google, Bing or another search engine and your website does not come up on search results that it should be.  This is a huge issue you need to address right away! You can be missing out on a lot of business if this is happening to you.
This is usually because your content is not optimized for your keyword search terms correctly.  Your site content needs to be rewritten to meet SEO goals and standards.  Other important factors to consider is your bounce rates and website responsiveness.  If you have a high bounce rate this can be another reason why you're experiencing a ding in your rankings.

Your brand has evolved but your website has never changed
Your brand is the face of your business.  It is how your visitors recognize you and what they feel about your company.  If you have changed things; added or removed products/services, changed your colours, fonts, etc. you need to make sure you keep it consistent on your website as well.  Your website is the main connection many people will have with your company.  You need to make sure it is a good and current experience.

Your website is super slow – – doesn't load in 3 seconds
People are very busy and impatient, nowadays if a site doesn't load right away they will not wait for it.  They will leave your site and move onto your competition.  In a research done by KISSmetrics, they found that 40% of people will leave a website that has not loaded in 3 seconds.  You don't want to lose business because your site is slow, this is a major sign you need to invest in a new website design.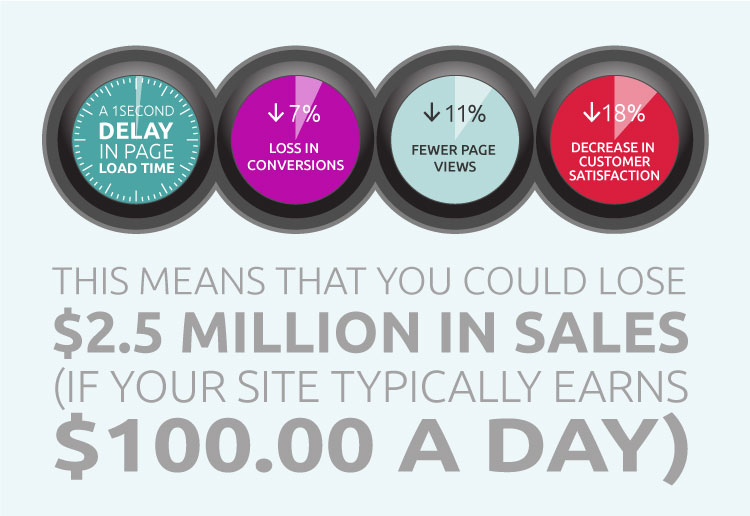 You're embarrassed to promote your website
Advertising is key to a successful business and your website is already out there so it is basically free advertising.  However, if you are embarrassed to tell people about it than that should be a telltale sign that it is time to invest in a new website design.  A quality website design will provide you with multiple avenues to reach your audience.  You not only get to advertise your products or services; it also allows you to advertise who you are and why they should buy from you instead of your competition.

Your sales are flatlining
Whether you sell your products and services online or you just use it as a promotion tool; if you notice your sales flatlining or worse declining it is definitely a sign you need to invest in a new website design.  Either your customers are bored or your design is not enticing them enough to follow through and purchase your products.  You need to redesign your site to get your customers to complete the sale or interest them to come into your store over your competitors.
People are also more comfortable now using their mobile devices to make purchases online.  Last year 78% of consumers made a purchase on their mobile device and this year that number is growing.  It is now, more important than ever that your site is responsive so your customers can purchase your products no matter what device they are using with no issues.

Connect to your customers
Right now your customers want many ways to connect with you.  Only having a website is not going to cut it anymore.  Having social networks is very important to grow your brand.  However, joining all the different social networks out there is not the solution either.  If you have an account that you do not use and is left inactive for a long period of time, that could affect you negatively.
You need to join only one or two networks, to start, that you think will actually benefit your business and that will go with your brand.  And your website is the perfect way to connect all these networks in one location.

Your competition is out shining you
You need to always keep an eye on what your competition is doing so you have an edge over them.  You never want them to have an edge over you!  Having an eye-catching quality website that will attract consumers to your business over your competition is key to your success.
If you notice your traffic slowing down you need to change things up.  It is good to visit your competitions' websites to see what they are doing differently.  Do not copy them but see what they are doing that makes your customers visit/buy from them and not you.  Figure out how you can build off it and improve it and make it your own – – make it BETTER!

Your site is build using an outdated platform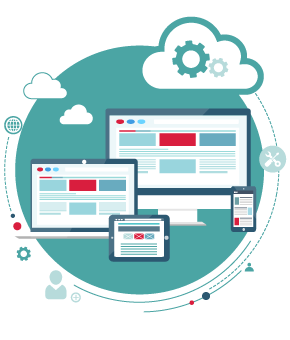 If your site is over 5 years old then it is in business terms "Outdated".  Trends are always changing and for you to stay relevant you need to keep updating your website.  If your site is even older and designed using tables this is definitely a sign you need to invest in a new website design.
Like I mentioned at the beginning of this article; since we are in a Mobile First world, your site needs to be designed responsively in order for it to view well on all devices.  Plus, if your website is designed responsively, this will also help it to rank higher on Google and not have errors when scanned by Google's bots.
There you have it, if your site falls under even just one of these signs then you know it is time to invest in a new website design. Here at AllCore, our design team will work with you to design a fresh new look for your site that will meet your needs and attract your customers.
Contact us today to see how we can help you!