Today there is so much you need to consider when building your brand identity.  You can't just come up with a snappy name, quickly throw a logo together and think "Bam I got it covered and the money is going to just roll on in".  Sorry to burst your bubble but that is not going to cut it.  There is so much competition now with millions of E-commerce websites out there.  You really need to think about your Brand Identity and create a branding strategy if you want to beat out your competition and be successful.
Good branding can be achieved by making sure you cover all your bases.  As a result, this Visual Branding guide will help get your small business branding underway.  The first step to building your brand identity for your small business is understanding who you are.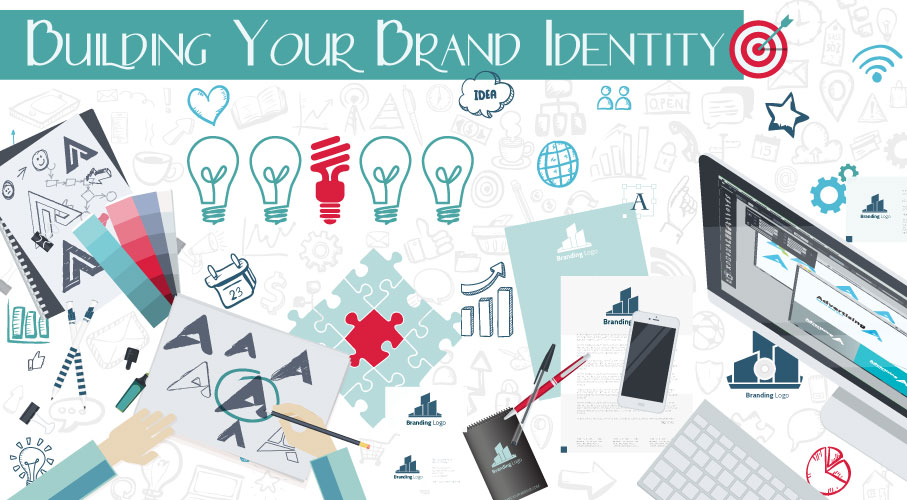 1. Building Your Brand Identity
Your brand identity is how your business is perceived by your consumers.  From what your brand says, the look your brand portrays, what its values and goals are, to the feelings people get when they hear your company name. It is your story.  You can tell your story through the use of visual marketing with your company; name, logo, tone, tagline, typeface, website, packaging and many other components.
To help in Building Your Brand Identity, try to think about the following:
a. What's your company's vision / goals?
Your company's goals and vision statement are future-based and state where you want your company to be in the future. A carefully crafted vision statement is at the heart of every successful business. It will always be there as a tool to help you make tough decisions and can provide a powerful way to motivate and guide employees.
b. What makes you different?
Why should consumers choose to purchase from you instead of your competition?  What sets you apart from your competition? Maybe all your products are eco-friendly, handmade, or you have a new innovative product just reaching the marketplace. It does not have to be something big, just something that makes your business unique.
Whatever it is that sets you apart is what's going to help you stand out, and is definitely something you want to build your brand identity from. It will not only help you grab your audience's attention it will also help you build trust among your audience.
Which takes us to our next point.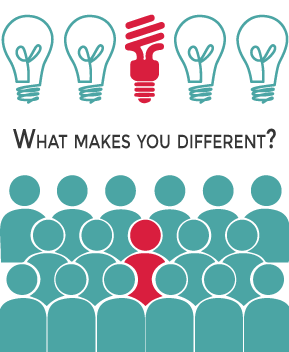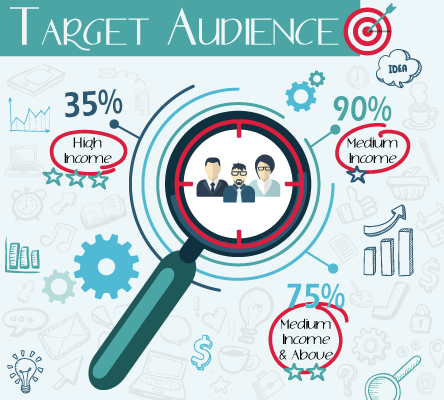 c. Who is your target market?
It is very important to know who your target audience is so that you can market to them specifically.  How old are they? Where do they live? What is their gender? When would they use your product and why? What do they do for a living? How much do they make?
It might seem like a lot of information however, the more detailed you are, the better you will understand your target market.  Which in turn will help you to decide what your brand should look and feel like.  And remember, you're not cutting people out, you're pinpointing your ideal customer. These are the people most likely to purchase your product or service and figuring out how to best grab their attention is key to your success.
d. What is your company's mission?
Now that you have a better idea of what your company is all about, you can take all this information and create your mission statement.  Your mission statement should capture not only what you do, but why you do it.  A good mission statement should be clear, memorable, and concise.  It should express your company's uniqueness and purpose in a way that inspires support and ongoing commitment. It is also up to the mission statement to set the tone of your company.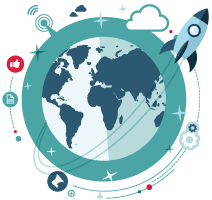 So now that we have helped you in Building Your Brand Identity you can check back next week and move on to Part 2 of this Visual Branding Guide: Making Your Brand Memorable.