Anyone who has a business that receives payments online from customers who use their credit cards to pay for their purchases needs their website to follow the PCI Compliance standards – even if you only receive one credit card payment per year.  The volume of transactions does not make a difference.  You even need to be PCI Compliant if your website uses a 3rd party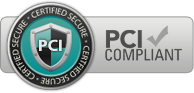 service like PayPal or Google Checkout, because your business is still receiving payments via credit cards.
What exactly is PCI Compliance?
PCI (Payment Card Industry) certification enhances financial data security by incorporating broad adoption of the PCI Security Standards. The PCI Security Standards organization was created by major credit card companies such as American Express, Discover, JCB, Mastercard, and Visa to secure users credit card information. AllCore's PCI Compliance hosting offers merchants the ability to host in a secure environment that will pass PCI scanning tests. With a PCI approval scan, you are free to secure merchant accounts with your financial institution and offer credit cards processing online.
Why should you be PCI Compliant?
PCI Compliance with data security standards can bring major benefits to businesses of all sizes like:
Customers can trust you with their sensitive payment card information, giving them confidence in doing business with you
Confident customers are more likely to be repeat customers, and to recommend you to others
Improves your reputation with acquirers and payment brands — the partners you need in order to do business
It helps prevent security breaches and theft of payment card data
Improves the efficiency of your IT infrastructure
What if you are not PCI Compliant?  If you do not meet the PCI standards for compliance and the security of your site gets compromised, you will be facing penalties and fines ranging from $5,000 to $500,000. The fines, however, are just the beginning of the overall damage caused by noncompliance; you could incur lawsuits, loss of business and negative references from customers.
Sounds scary?  Not to worry as we not only provide PCI Compliance Hosting and Servers, we will guarantee that you are fully compliant by rules and regulations set forth by the PCI Security Standards Council.
Please give AllCore a call at 1-866-320-0011 then choose option # 1 or visit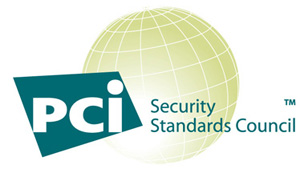 https://www.pcisecuritystandards.org for more information on this topic.