Now that 2016 has come and gone, it is time to come up with a list of this year's resolutions.  I'm sure you have already created your Personal resolution list where you have pledged to lose weight, renovate the bathroom and learn Mandarin.  But have you placed any thought into your Business IT Resolutions, especially ones geared towards your IT goals?  Here are five IT Resolutions that will help guide you in the right direction.
5 IT Resolutions For 2017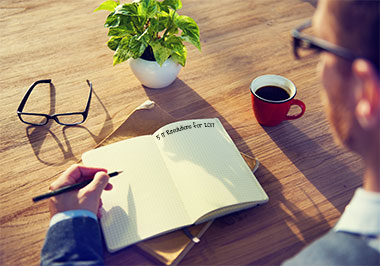 This past year, for many of us, was very challenging and I'm sure there are a few resolutions left incomplete.  Fortunately, every year we have the opportunity to start fresh with a clean slate and strive to make this year more positive and fulfilling as ever before.
So now that you have a few pointers you can go make your list of IT Resolutions for this year.   Try to focus on what you need to accomplish throughout the year and take it one step at a time.  Then comes the hard part, actually completing your goals.