The last couple of blog posts we wrote, covered different aspects on How to Choose a Good Website Host.  From learning the basics of website hosting packages to the different server specifications and tech requirements.  We feel it is important for everyone to be knowledgeable about what it is they need to know when choosing a good web host so they can make an informed decision.  This next blog post we are going to focus more on choosing a web hosting company itself and the different factors to focus on which can help you pick the right company to fit your specific needs.
Therefore, let's dive right in.  Before we cover the factors you should be focused on there are many factors out there that many get lost in.  So first, we will cover a few factors you should not focus too closely on:
2 Factors to NOT focus your decisions around:

Only Trust Online Reviews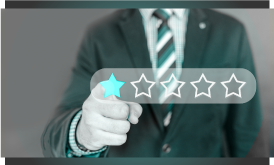 It is not a good idea to only trust online reviews using an online search.  Many of those reviews are fake or are paid reviews from affiliate links.  That doesn't mean all online reviews are fake it just means you should find alternative resources for your reviews.
A great way to find good reviews is to ask your friends, family or other business associates.  Ask them who they use to host their websites.  Word of mouth is a great way to find out who is good to go with and who is not.  And you're not going to trust anyone more than the people closest in your lives.

Never Go Unlimited!
When a company says their hosting packages are Unlimited, they are not truly unlimited.  If you read the fine print in the "Terms & Conditions" there are always some restrictions.  When you go over those restrictions your site could be taken offline or temporarily disabled.  Make sure you read the fine print, or we suggest not bothering.  If your business is important to you it is worth spending the money each month on your hosting fees.
3 Factors You Should Consider When Choosing a Web Hosting Company:
Now that we have gone over a few of the factors that might blindside you.  Let's now take a look at the more important factors, the ones that actually matter because they are the factors that will give you what your business needs and what you are actually looking for.

Reliability and Server Stability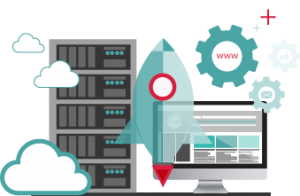 When it comes to your business website it is crucial your website is online, up and running 100% or as close to it as possible.  You don't want to be hosted with a company that has regular down time as each time your site is down that can end up costing you hundreds if not thousands of dollars in sales lost.  Therefore a stable and reliable website host is an extremely important quality to consider when choosing a web hosting company.  Acceptable downtime should only be about 40 minutes per month which works out to about 0.1% downtime.  Anything over 1-2% indicates that there is something going on with the company and you should
look elsewhere.

Pricing
Of course, something we all take into consideration is the price.  Comparing website hosts to one another is a good thing but keep in mind the different packages offer different features.  Just make sure you choose based on the features you need first then cost.  Some hosts offer discounts if you pay for half the year or the whole year up front, so that is another way to save a few bucks as well.

Support and Customer Service
Having a website host that provides quality support is another prime factor to consider when choosing a web hosting company.  No matter what host you go with technical issues, billing questions and general support will arise.  What matters is how they deal with them when they do occur.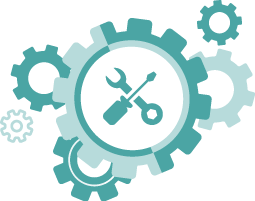 Support Options: Find out what type of support options they offer; phone, email, ticket system, knowledge base, blog, or live chat. Make sure they have a few options that you prefer and are comfortable with. Here at AllCore, we have many support options: phone, email, our own ticket system – – open a ticket now – – knowledge base and a blog (which you are reading now ).
Quality of Support: This one might be a little trickier to find out about.  But learning out how quick and efficient they are at solving an issue once it arises could be a very important factor to your needs.
Support Hours: What are their support hours?  Do they only offer support during business hours or is it 24/7?  What about a holiday?  Does their support staff reside in the same timezone as you?  If your site goes down in the middle of the night and that happens to be your busiest time who will be there to help you get it back up and running – – and how quickly will it get done?
As you can see there are a lot of important decisions in choosing a web hosting company.  Doing your research is key and will save you a lot of time, energy and even regret in the long run so you don't end up choosing wrong without doing your due diligence.
We hope our blog posts will help to ensure you choose a quality website host that will suit your business needs.  Here at AllCore, we do offer a variety of hosting packages for you to take a look at.
If you have any questions about choosing a web hosting company or our hosting packages please contact us today!  We are here to help answer any questions you might have.