Get enhance financial data security
Through PCI Compliance
You might have heard the term "PCI Compliance" or have had customers ask if your E-Commerce site is PCI Compliant but what does that actually mean?
The PCI (Payment Card Industry) certification is created to enhance financial data security by incorporating broad adoption of the PCI Security Standards. The organization was created by major credit card companies such as American Express, Discover, JCB, Mastercard, and Visa to secure users credit card information. AllCore's PCI Compliant hosting offers merchants the ability to host in a secure environment that will pass PCI scanning tests. With a PCI approval scan, you are free to secure merchant accounts with your financial institution and offer credit cards processing online.
Why should you be PCI Compliant?
Compliance with data security standards can bring major benefits to businesses of all sizes like trust, increased sales, confidence, reliability and more. While failure to comply can have serious and long-term negative consequences like:
Lawsuits
Insurance claims
Cancelled accounts
Payment card issuer fines
Government fines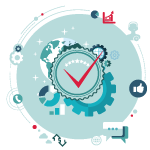 Customers can trust you with their sensitive payment card information, giving them confidence in doing business with you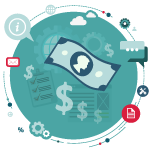 Confident customers are more likely to be repeat customers, and to recommend you to others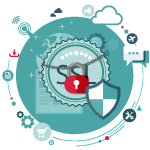 It helps prevent security breaches and theft of payment card data and improves the efficiency of your IT infrastructure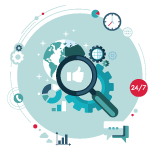 Improves your reputation with acquirers and payment brands — the partners you need in order to do business